CATHERINE & CEDRIC.SON // Prague post wedding
posed, luxury, 8 hours (4+4), elegant & sophisticated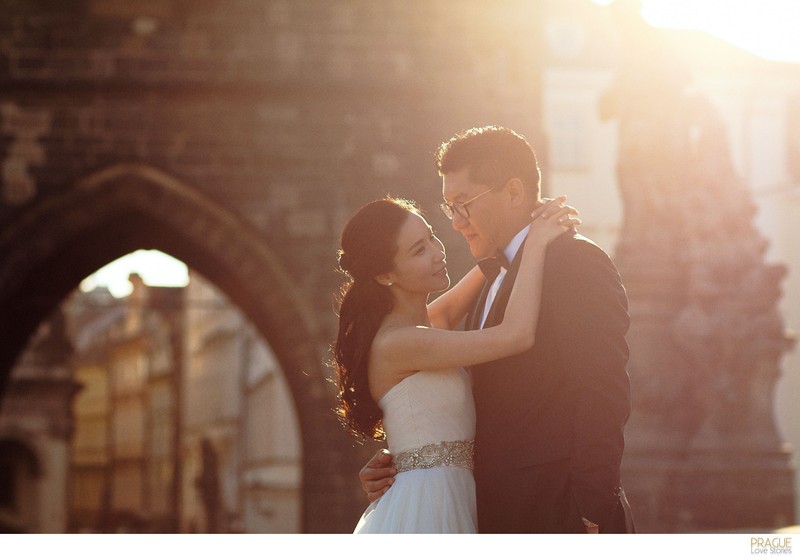 Diamonds & Pearls: elegant post wedding Love Story
Catherine & Cedric.Son had the lavish gala wedding back home in Korea filled with all of the pageantry and revelry that these two very successful people rightfully deserved. Yet there was one thing missing from their wedding experience: a proper set of wedding portraits that they could be proud of and hang on their walls.
As they were putting together their travel plans of Europe they decided that it was time to right that and asked me about creating a very special post wedding portrait session for them in Prague.
On an Autumn day and right on cue the sky provided us with a gorgeous backdrop of colors above the majestic Charles Bridge. It was a picture perfect background for their very elegant and stylish portraits. After a few images were captured, I quickly showed them on the back of my camera what they looked like. It was obvious that this was exactly what they were looking forward to.
After having the more studio styled portraits captured I backed off to allow them to enjoy the scenery of the bridge and as the sun began to rise higher the flare presented us with a completely different style of images. Flare! When a couple are having a great time I tend to back off and let them explore and enjoy their time. We led them around to many places where they could do just that. Only stopping for a few art directed and sophisticated portraits.
This session was captured before sunrise and ending during the Golden Light Hour. As it was important to have several outfits as well as styles and looks we caught up with them again late afternoon to end their session shortly after sunset. Presented here is a small collection of their favorite images.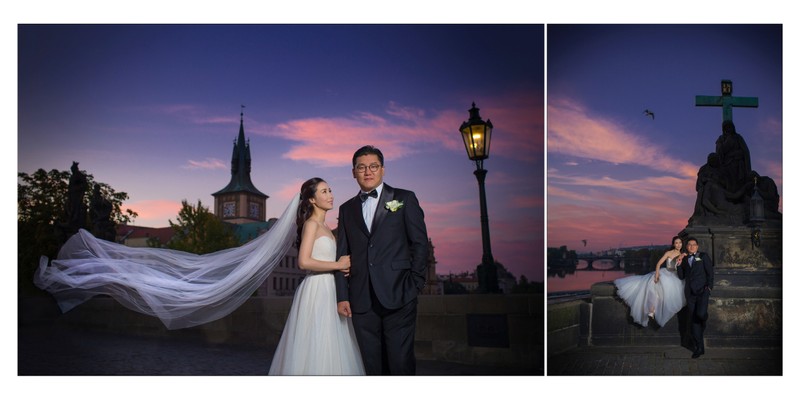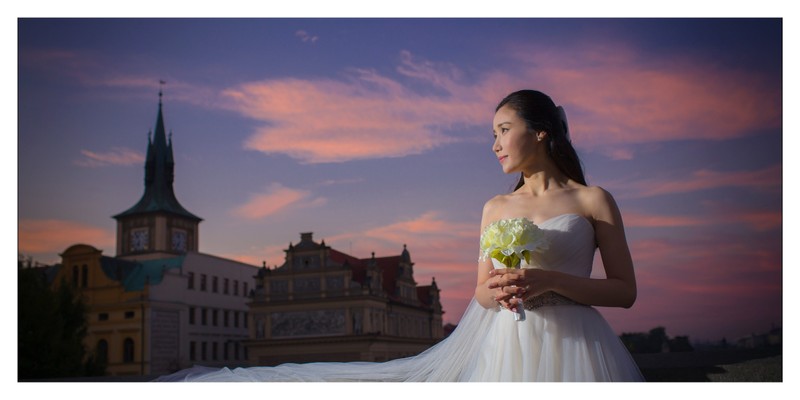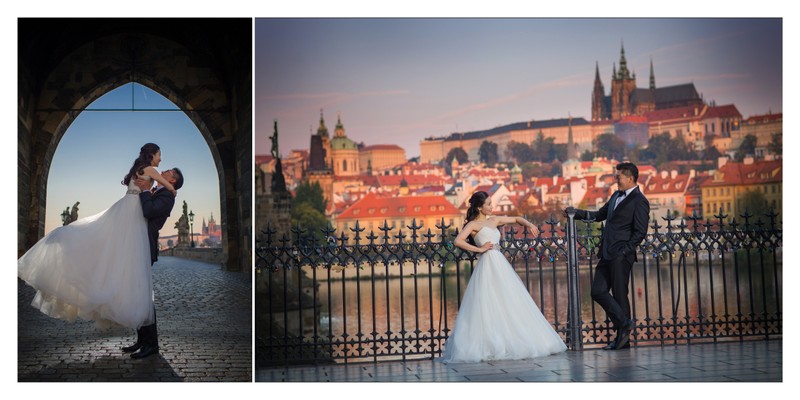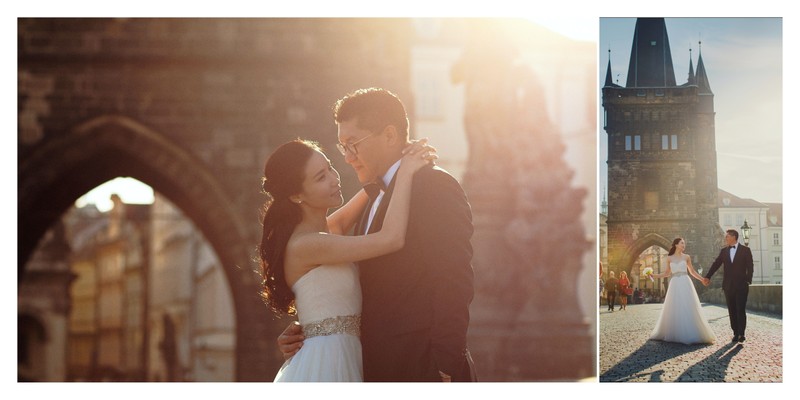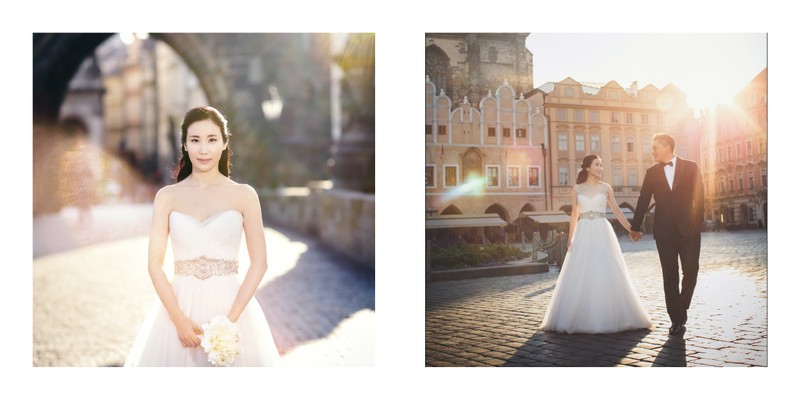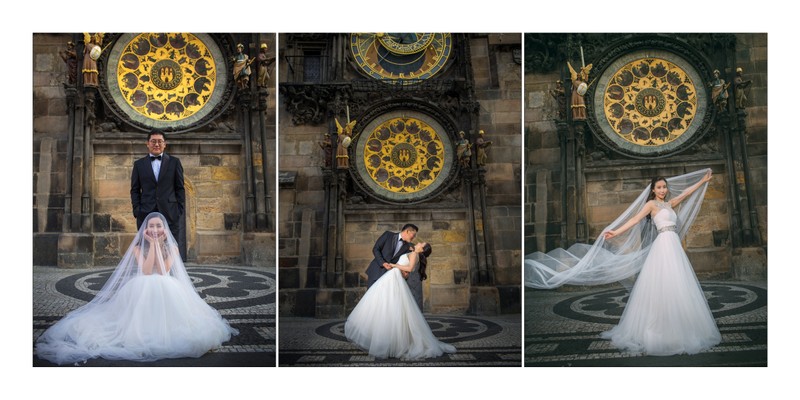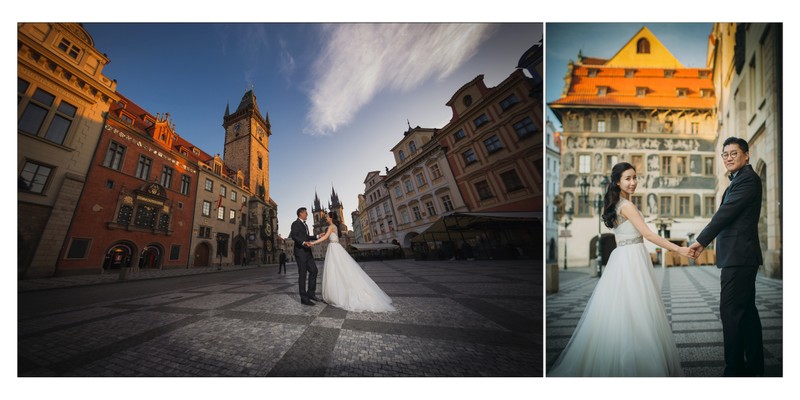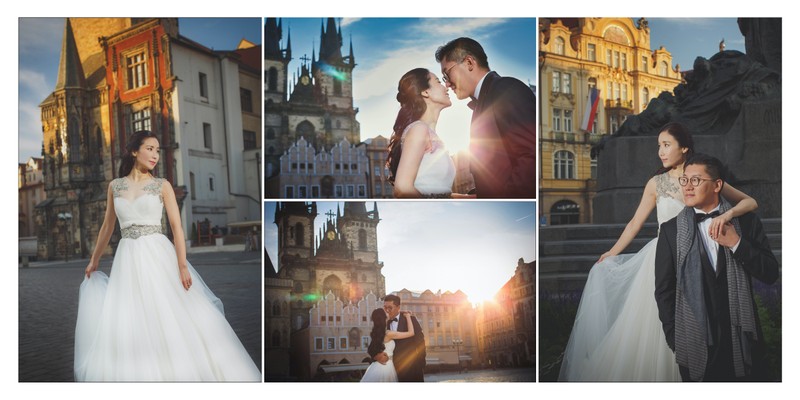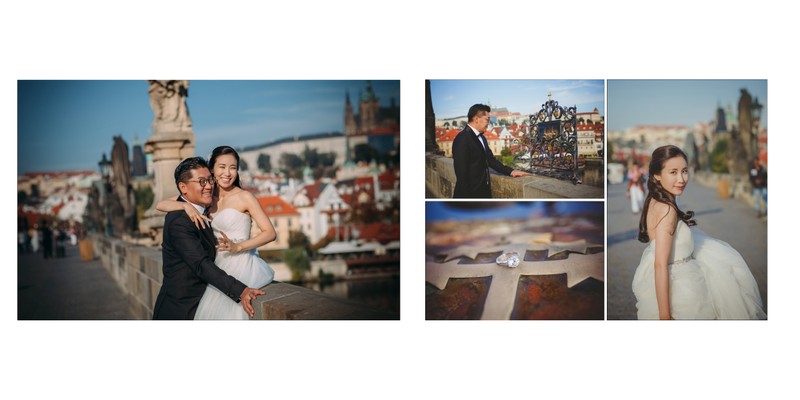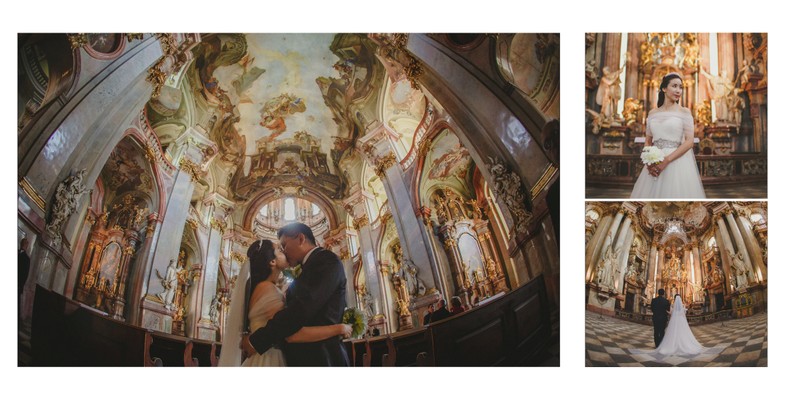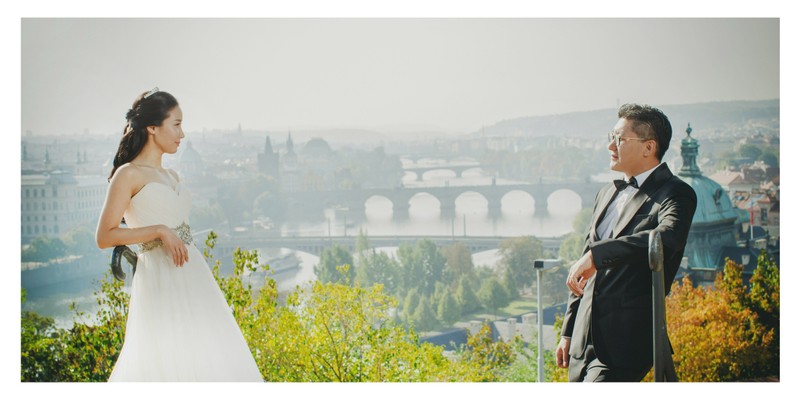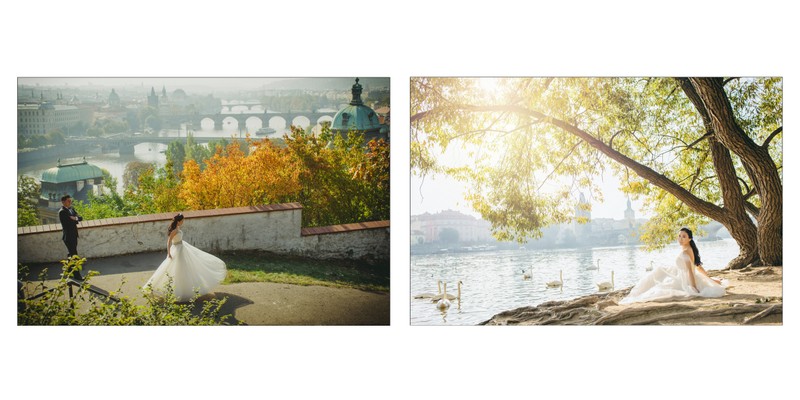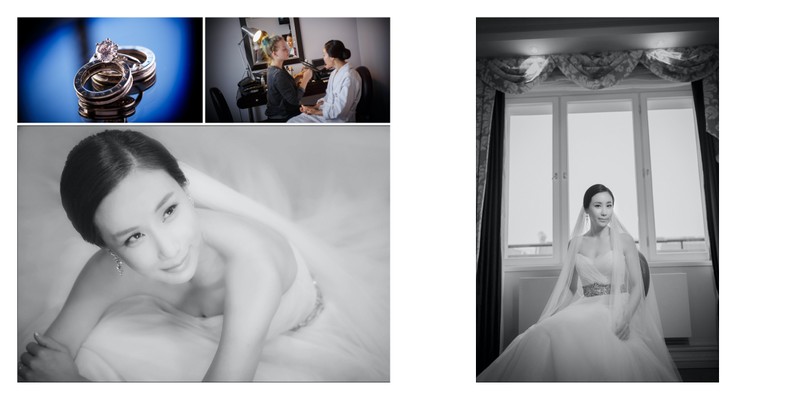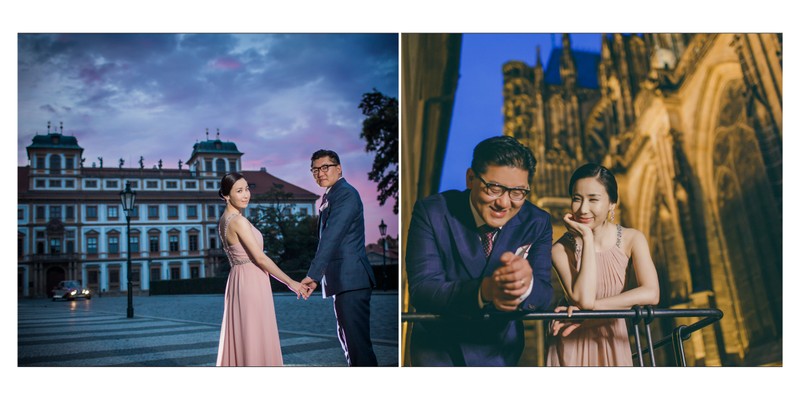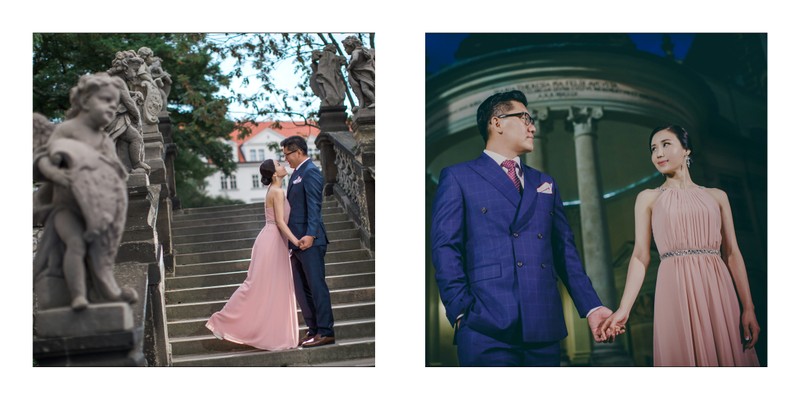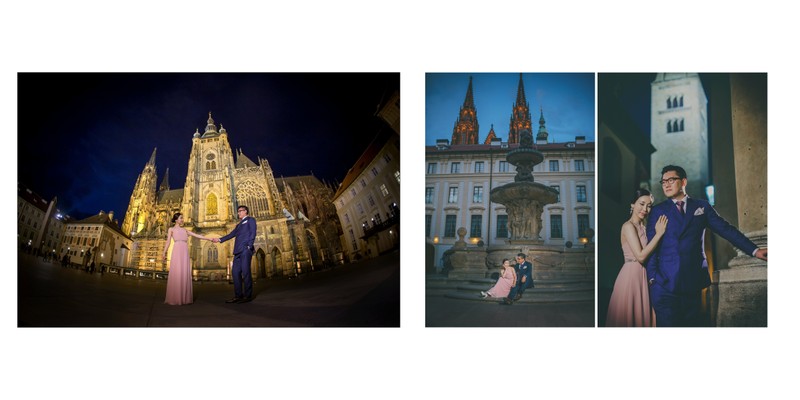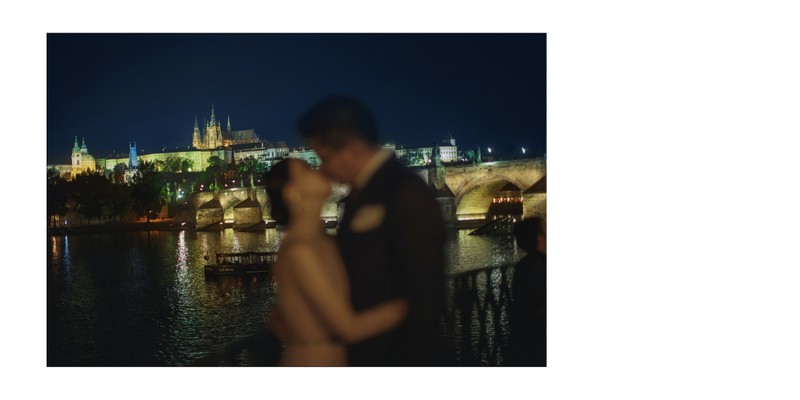 More information on this layout and design
This album features a modern layout with many images presented in a cinematic ratio. Minimal white space was used to accentuate the large sized images. At most only 4 images were displayed across a 2 page spread to create more emphasis on each image. 18 spreads were created for this beautiful album.
Locations in chronological order:
The Charles Bridge, Old Town Square (with Astronomical Clock) Charles Bridge (reprise) St. Nicholas Church, Letna Park, The Augustine, Prague Castle, Loreto, St. Vitus Cathedral, Prague Castle, Riverside
Session duration: 8 hours (4 hours morning + 4 hours evening)
Session style: posed, art-directed, spontaneous, reportage.
---
Elegant & Classical Styled On-Location Post Wedding Portraits
pre weddings I engagements I post weddings I lifestyle I portraits I Love Stories I couples
Address (appointment only)
Petřinska 41/4
P-5 Mala Strana
150 00 Czech Republic
the studio in Mala Strana is by appointment only