CECILIA & LIONEL // Luxury pre-wedding portraits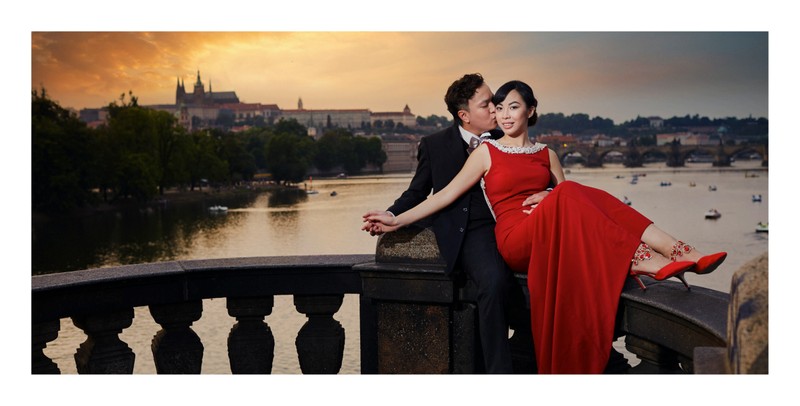 Stylish photos for a stylish couple from Macau
Cecilia & Lionel traveled over from Macau for their dream pre-wedding portrait session in Prague. They had seen pictures of the city and its famous landmarks and knew that this was indeed the right place for them to be photographed in.
The lovely bride2be was bedecked in designer diamond and pearls and she came prepared with three designer outfits. Her stylish choices: a white lace wedding dress, a stunning red evening dress and a gorgeous light blue evening dress. And how can you forget those stunning shoes!
Not to be outdone, Lionel was impeccably outfitted with bespoke bowties, hand made shoes, suits and a vintage walking stick. You could not have asked for a more stylish & sophisticated couple.
We had a truly fantastic time capturing these two as Prague on that particular summer day was truly alive.
What really stands out was just how open they were to everything and at the same time having a laugh at the absurdity of it all while doing it. Truth be told this is one of my first pre wedding portrait sessions and as we had such a wonderful time - it sold me on the idea of doing more. These sessions have grown over the years in popularity as couples desire having a set of beautifully created portraits (typically in their wedding attire) that are shown back home during their wedding ceremony. With many couples traveling to more than one location and having many outfits it has also become a status symbol to showcase their travels, the outfits and yes, the bling.
My style has evolved over the years as staging or art directing every portrait and up to 12 - hours in total is something I rarely do now. I prefer the more laid back approach. But sometimes couples wish to see what an art directed session looks like and this is a perfect example.
What makes this session one of my faves is just how cool these cats are and how much fun their session was!
A clean modern design that showcases their photos beautifully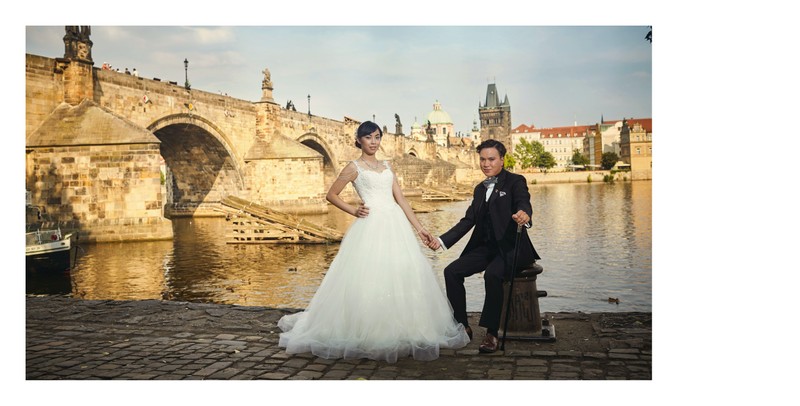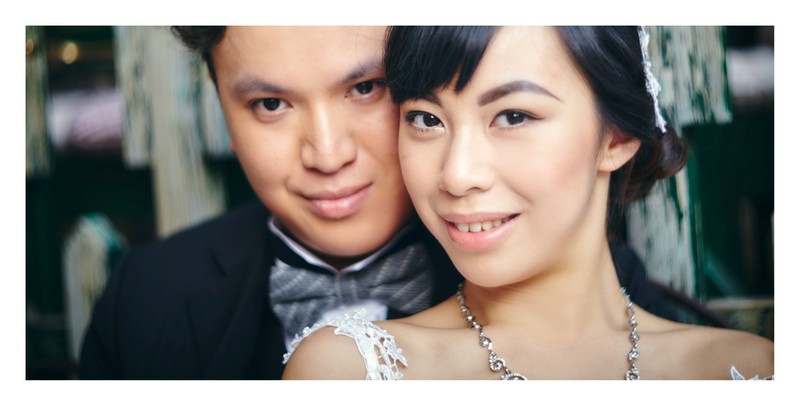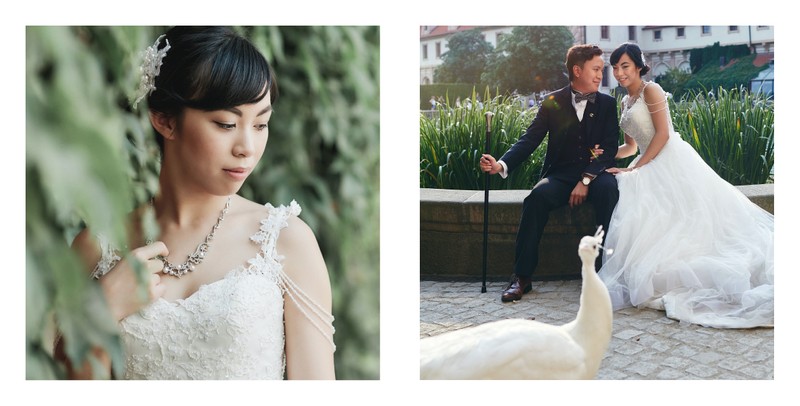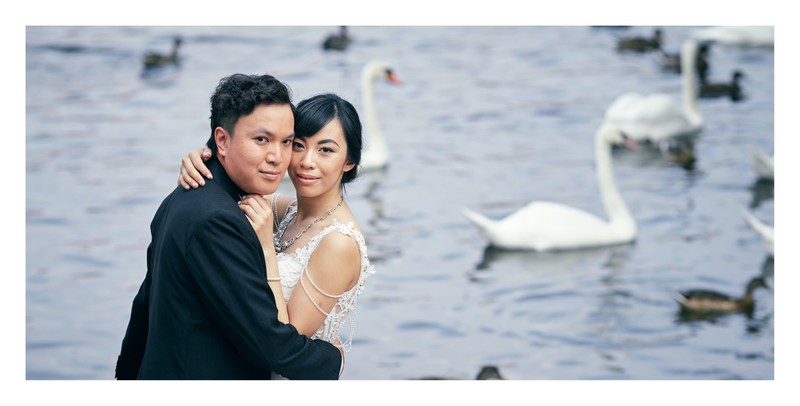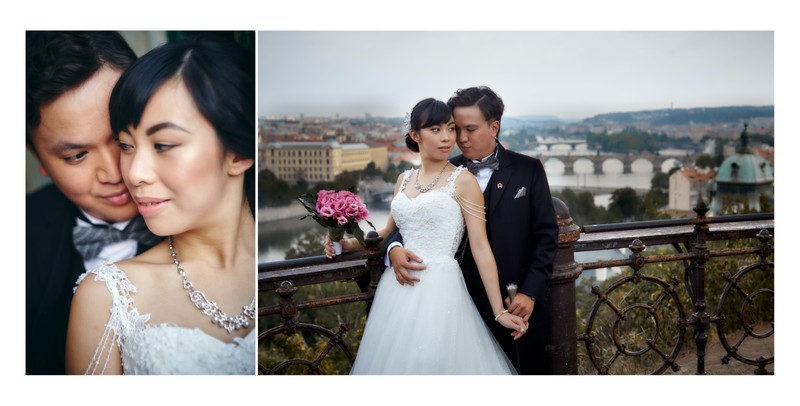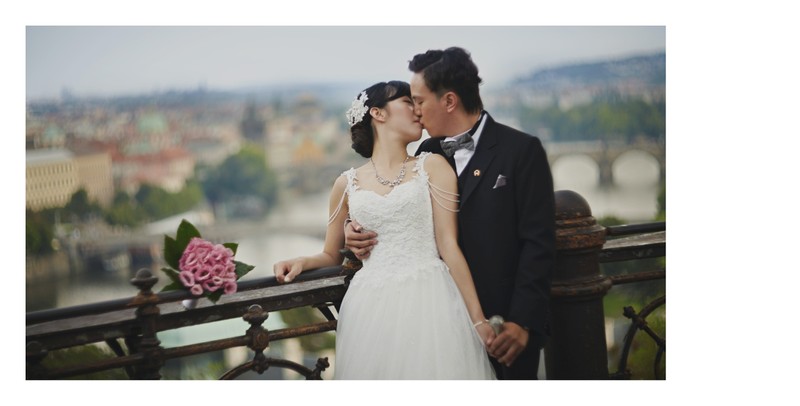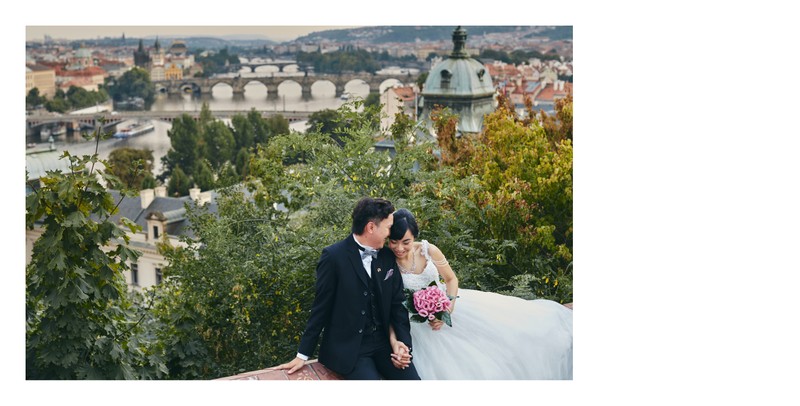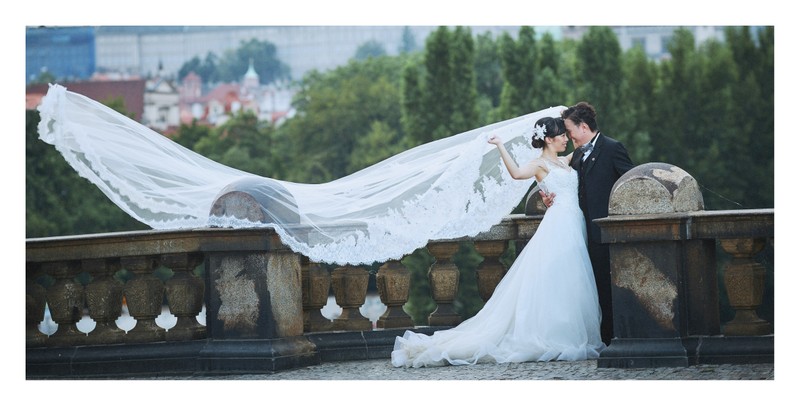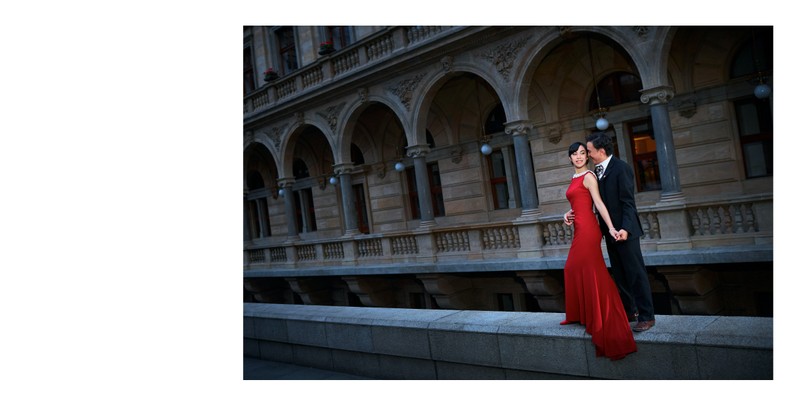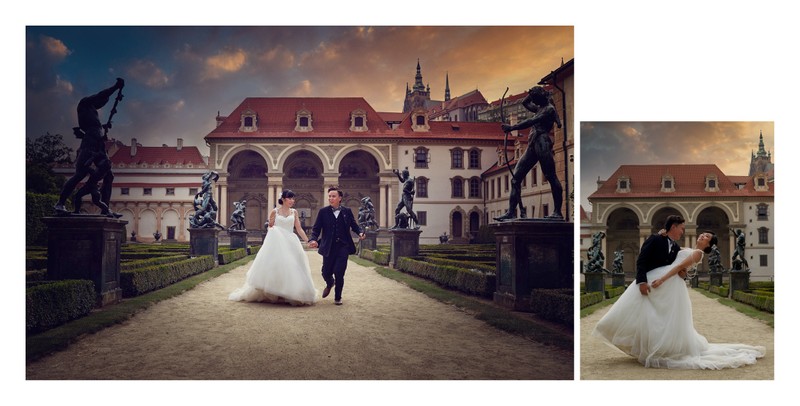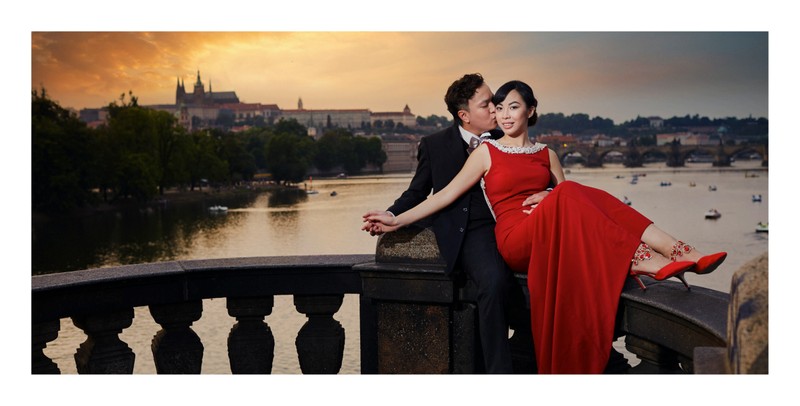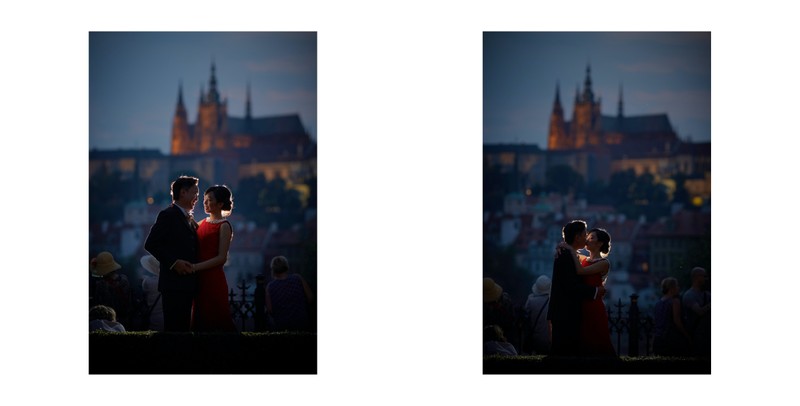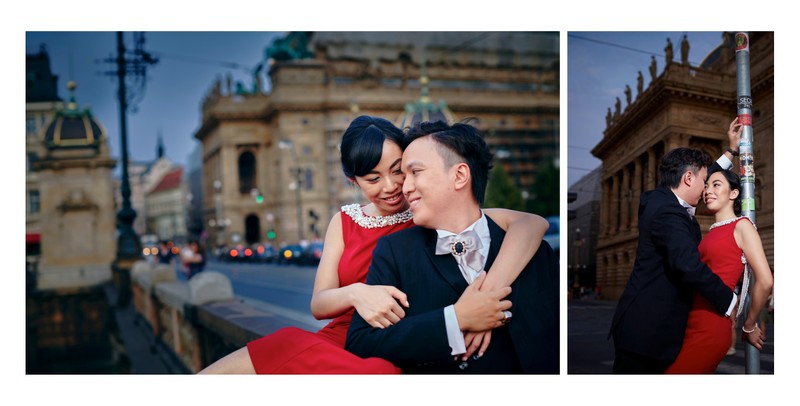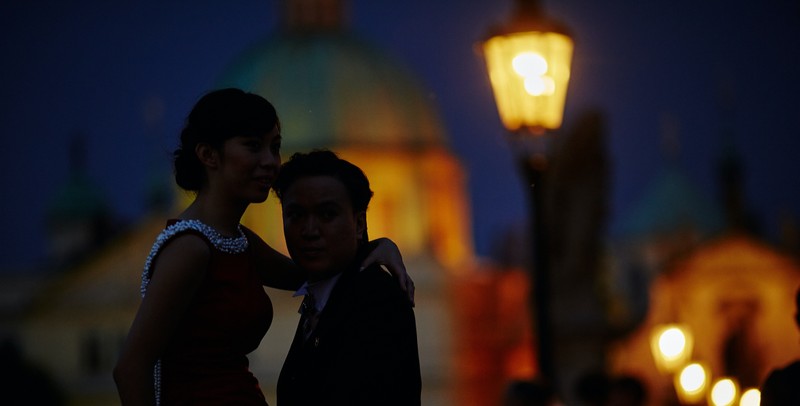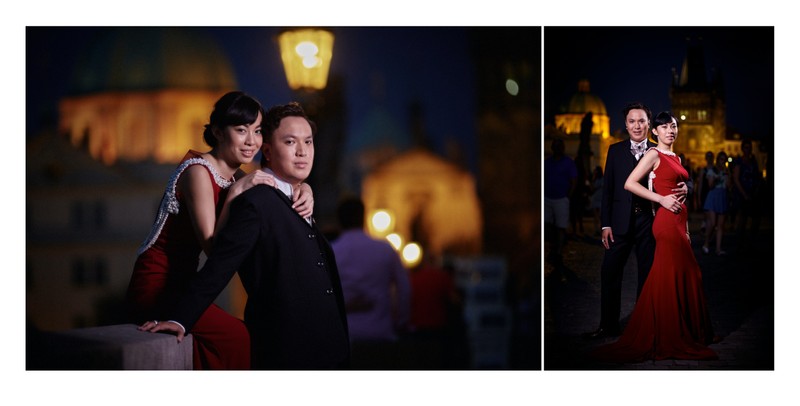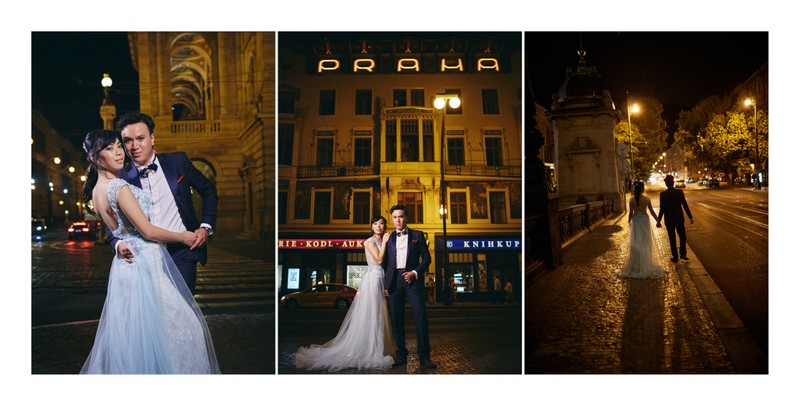 More information on this layout and design
This album features a modern layout with many images presented in a cinematic ratio. Minimal white space was used to accentuate the large sized images. At most only 3 images were displayed across a 2 page spread to create more emphasis on each image. 16 spreads were created for this beautiful album.
Locations in chronological order:
The Charles Bridge, Letna Park, Wallentstein Palace, Narodni (National Theatre and the surrounding area), Charles Bridge, Narodni
Session duration: 6 hours (over an 8 hour period)
Session style: posed, art-directed, spontaneous, reportage.
---
STYLISH PORTRAITS FOR A STYLISH MACAU COUPLE
pre weddings I engagements I post weddings I lifestyle I portraits I Love Stories I couples
Address (appointment only)
Petřinska 41/4
P-5 Mala Strana
150 00 Czech Republic
the studio in Mala Strana is by appointment only