Best Times for a Photo Session
If you want amazing portraits you must have a photographer who knows how to work with light. Light is one of the most important elements in creating unforgettable portraits. Those who regularly work outdoors are especially keen on the Golden Light Hour. It is that magical time when the light has a soft, diffused Golden Light look.
However there are other times of day that are perfect for shooting creative & intimate outdoor portraits. The key is having a photographer who is well versed in any situation wether it is natural, strobed or a mixture of.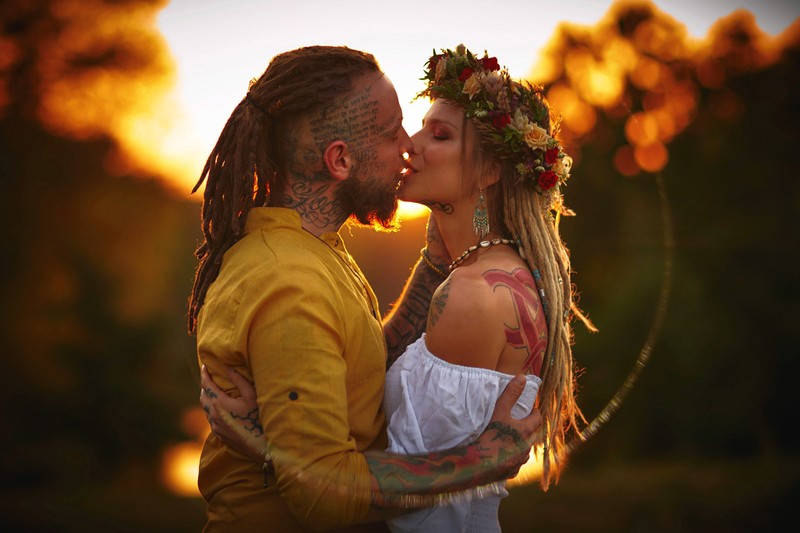 GOLDEN HOUR
This is the time of day where the sun starts to peak above the skyline in the morning or just before sunset.
incredible Golden Light that creates warmth and golden & reddish tones
perfect for intimate images of couples
wonderful opportunity for creative lighting such as lens flare, sun flare and even silhouettes
because there is less contrast, shadows are less dark and highlights are less likely to be overexposed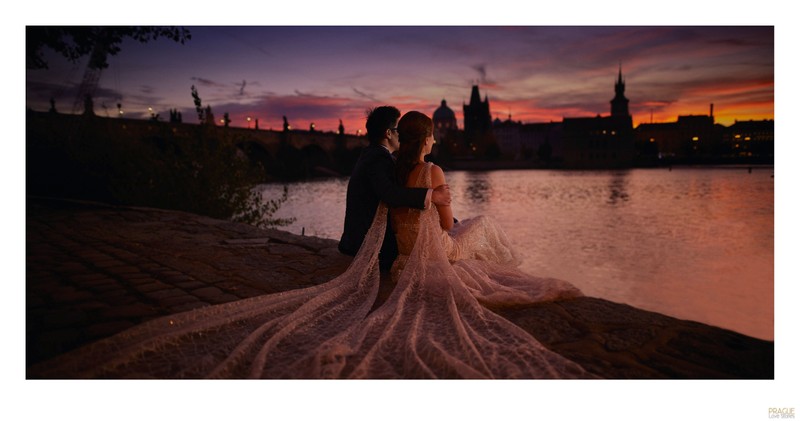 THE SUNRISE OR SUNSET
That period when daytime turns to night or for those early risers when night time turns to day. Visually this is one of the most beautiful and creative time periods to capture and create dramatic portraits.
ideal for creating atmospheric & dramatic images especially as the sky flares above
more creative and artistic photos can be created especially with the aid of flash
vivid & bright colors, contrasty light and sun flares combine to make this an ideal time
in the am there are usually few people out allowing us to create more images and more styles

TWILIGHT HOUR - BLUE HOUR
A short period when the day is ending and the night is beginning (or the reverse pre-dawn before sunrise).
magical, beautiful, romantic & incredible are how couples view their images captured during this time period
with the softness of the light unflattering shadows and contrast is normally not a problem
an ideal time for creating luxurious (and lit) portraits with rich colors.
in the am there are usually few people out allowing us to create more images and more styles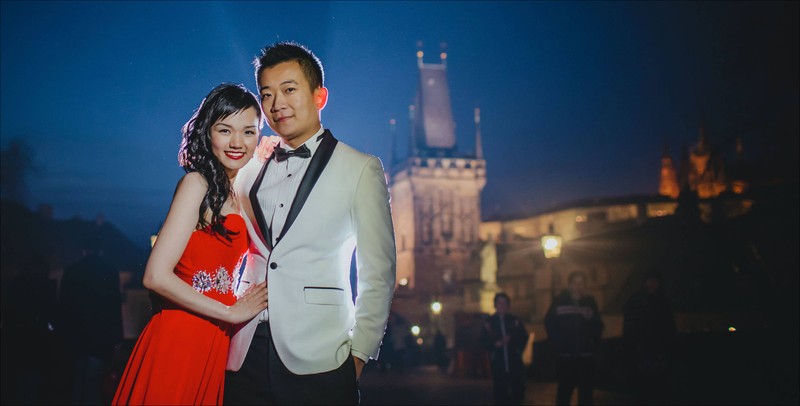 NIGHT TIME
the time of day where the atmosphere of the city feels most alive and fun
intimacy in beautiful historic locations such as Prague Castle at night is something our clients still rave about many years later
the best time for us to create truly unique and creative artistic and art directed portraits
for adventurous couples having a night session before sunrise maximizes the locations, styles and ability to create unique imagery in all lighting styles - without the distractions of tourists and traffic
DAYTIME
the most common and longest time period of the day
typically uninspiring looking imagery
as the sun is high in the sky the drawbacks are shadows especially in the eyes and on faces
talented photographers are able to work in harsh light to create unique images but most will ask not to work during the mid day sun
What happens if it is a cloudy day? Cloudy days means less contrast and a soft diffuse light. This can be quite wonderful - especially for portraits but not exactly ideal for those panoramic or atmospheric images. However it does not mean that your images will look terrible, in fact some couples love the look.
As for rain, it can bring out the best in creative imagery. Of course having professional equipment is a big part of it. But when captured well, the results can be magic!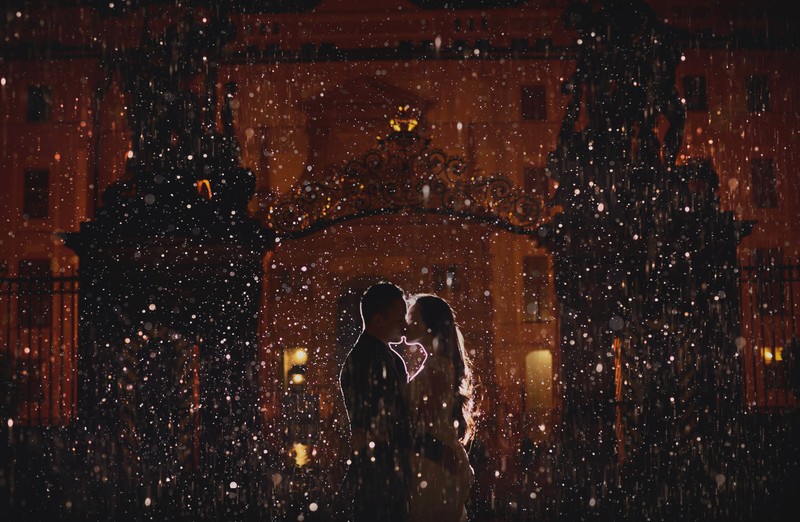 ---
Prague Photographer I Portrait I Weddings I Pre weddings I Vacation I Engagement I Families
pre weddings I engagements I post weddings I lifestyle I portraits I couples
Address (appointment only)
Petřinska 41/4
P-5 Mala Strana
150 00 Czech Republic
the studio in Mala Strana is open by appointment only