DALILA & ANDREA // Anniversary PHOTO Session
adventure, anniversary, featured
A Romantic sunrise anniversary session captured at the Charles Bridge and Old Town Square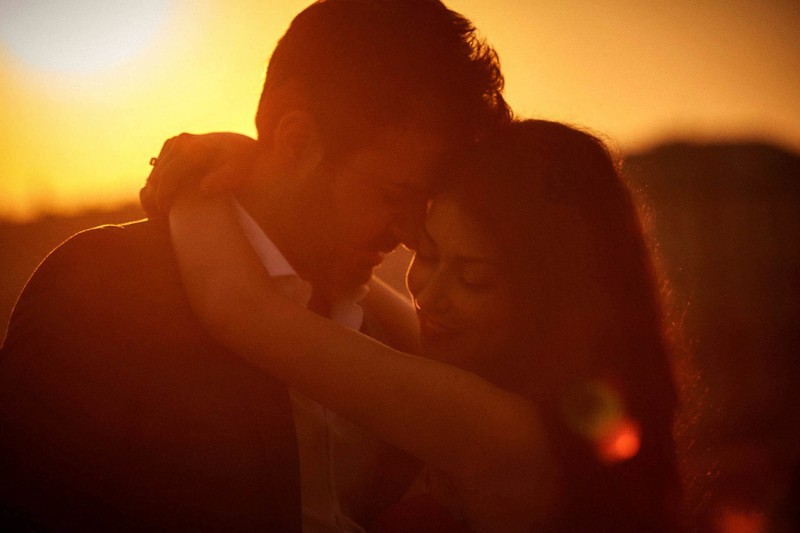 For our sexy Italian couple Dalila & Andreas having a love story photo session captured in Prague was a wonderful way to celebrate their anniversary. As they were considering moving back to Rome it was also to be a lasting keepsake of a city that they had called home during that special time in their lives. As they explained, Prague was the most beautiful city that they had ever lived in, 2nd only to Roma!

They knew the locations and were intimately aware of what to expect and as such wanted a short but sweet photography experience. Funny enough the one thing they were not interested in: the Astronomical Clock. They were interested in being captured naturally and beautifully in the historic locations that make this medieval city so special and loved. As you can see with such a gorgeous couple that is quite easy.

On an incredible summer morning we met up, had a laugh about how peaceful and quiet the city was. We began capturing these two soul mates as they experienced their favorite locations during the magical Golden Light Hour: the Charles Bridge. The Charles Bridge is truly an unforgettable place as the only sounds we heard that morning was the water rushing underneath us and the birds fluttering above. What made it that much more special was watching the sun slowly crept above the horizon creating a wonderful palette of colors that just engulfed these two in it's warmth. As they sat on the bride taking it all in they were all smiles as they cuddled up to soak up it's atmosphere.

The most beautiful thing about Dalila & Andreas: just how in love they are. Capturing them as they walked hand in hand as they experienced the peaceful atmosphere during that wonderful morning was an unforgettable experience for them. Who can forget the amazing sunlight as it filtered down between the bell tower and St. Vitus illuminating them in a fiery red glow as they stood all alone in the Old Town Square.
Though I have captured many sessions - this is one of my favorites and I was very happy to create a stunning large format book for them to share with their family & friends. It is a keepsake that they will treasure for the rest of their lives.
presented here is their album layouts showcasing their favorite moments from that unforgettable morning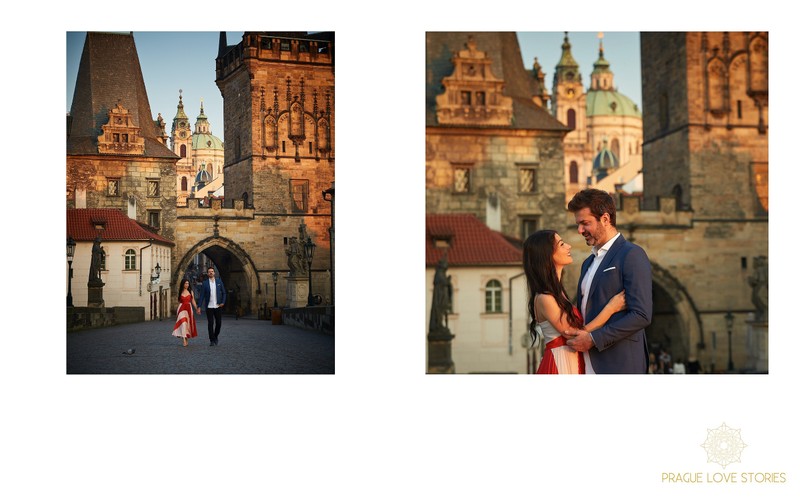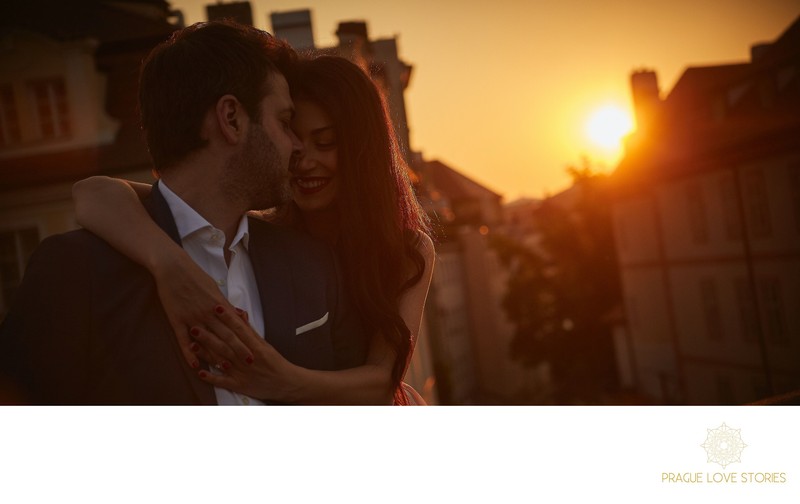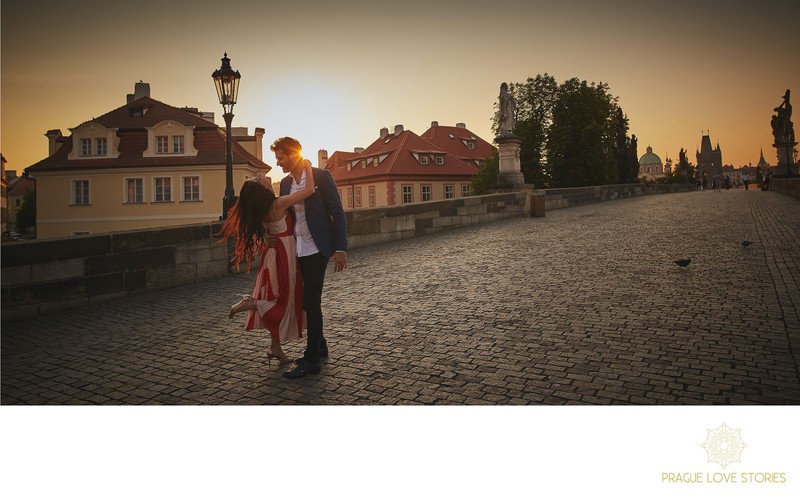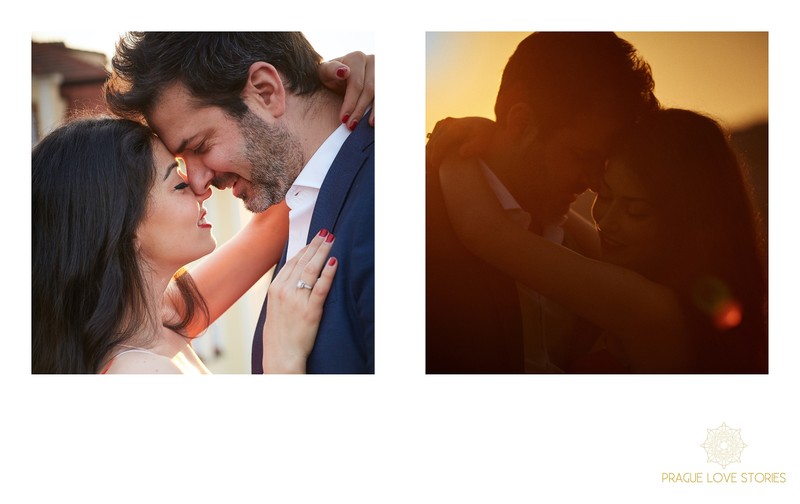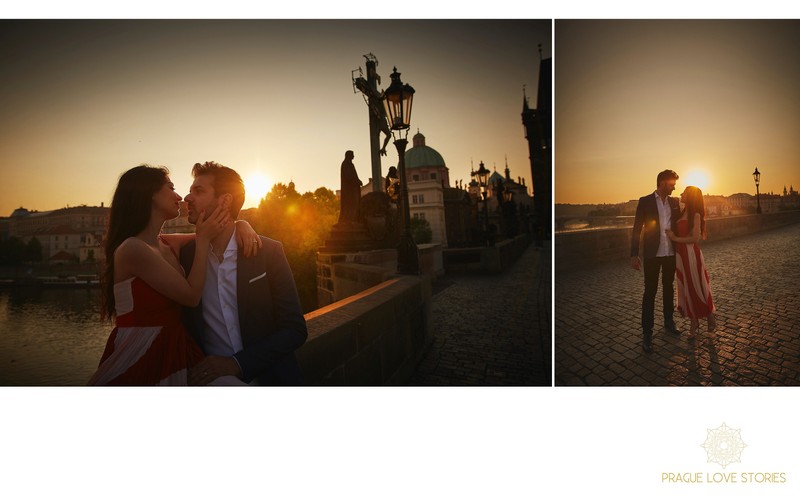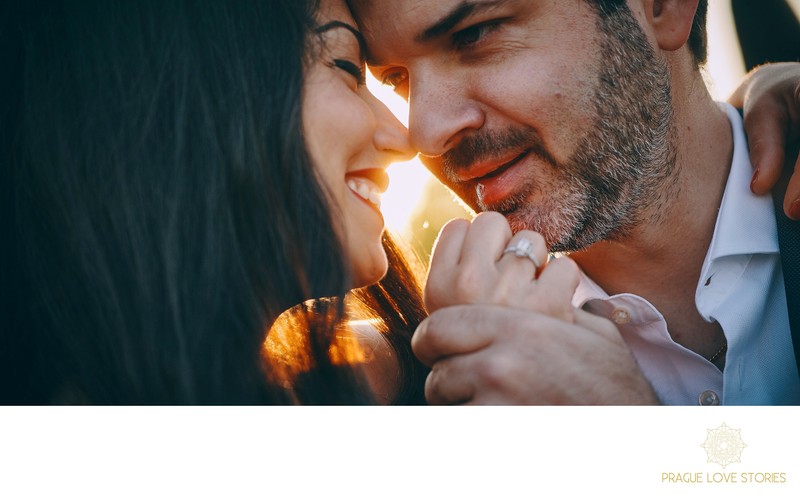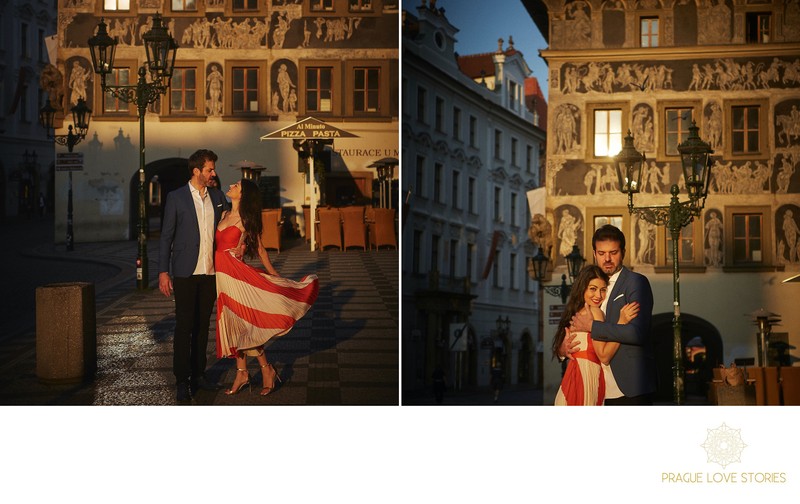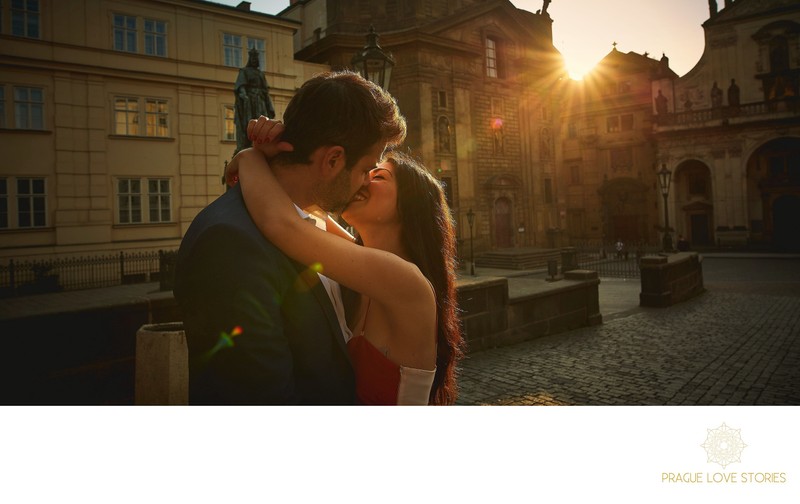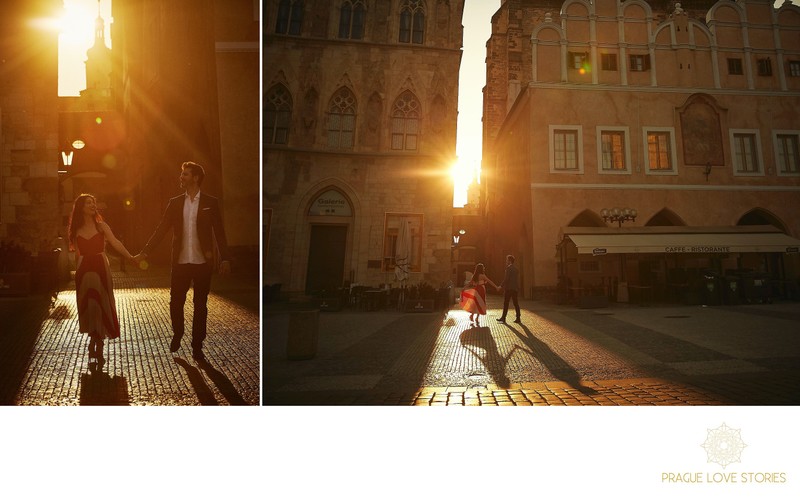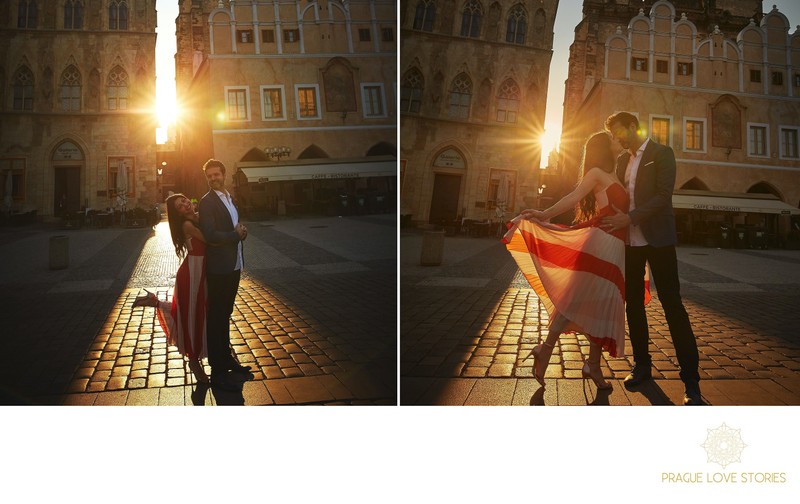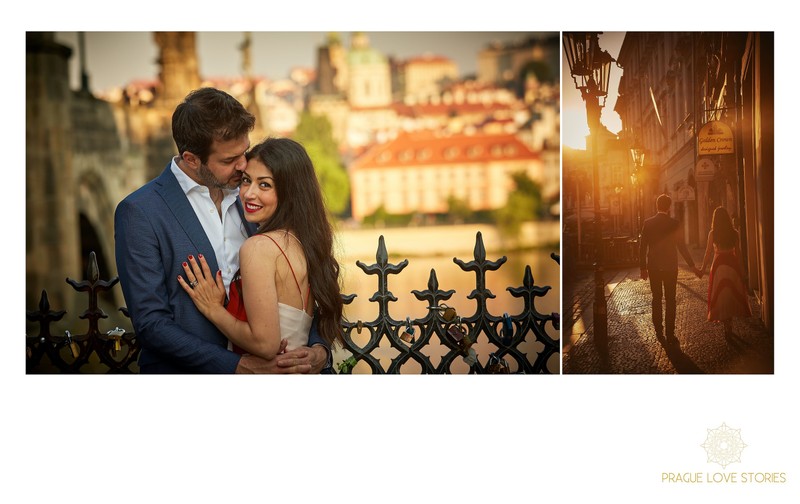 More information on this layout and design
This album features a very clean and classical layout. Minimal white space was used in order to accentuate the imagery sizes. of the layouts had only 1 image displayed to draw emphasis to the moment captured.
Locations in chronological order:
Charles Bridge, Old Town Square, Charles Bridge
Session duration: 2.5 hours starting at sunrise
Session style: spontaneous, reportage, fun
Additional notes:
if you wish to have a session like this in Prague please note that in the summer months the sunrise can be very early. For most sessions focusing on the Golden Light Hour we are suggesting starting the session about 30 minutes before the scheduled sunrise. At this time the light is already quite bright and usually 20 minutes before the scheduled sunrise the gas lamps will have already been turned off. If you are desiring more night time images then you may need to schedule your session 90 minutes before sunrise to capture these motifs.
---
Prague's specialist in on-location portraits
pre weddings I engagements I post weddings I lifestyle I portraits I Love Stories I couples
Address (appointment only)
Petřinska 41/4
P-5 Mala Strana
150 00 Czech Republic
the studio in Mala Strana is by appointment only