Regina & Peissu // Prague pre wedding
adventure, pre-wedding, featured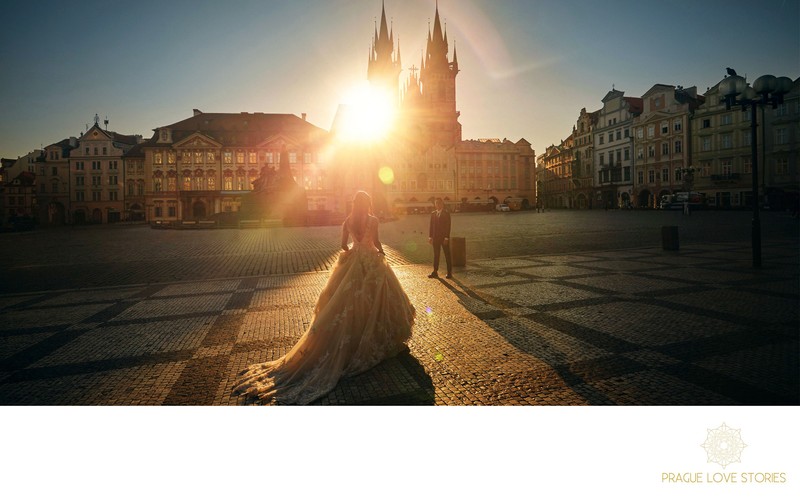 A stunning pre-sunrise pre wedding adventure
The warmth of the morning sun as it flared above the spires of Tyn Church was a sight that left Regina & Peissu (USA) completely speechless. They watched silently as the cool morning mist created an ethereal quality as the sun flared over the historic Old Town. Visibly impressed with the atmosphere they quietly sat down to enjoy the rare fleeting moment. Moments later they stood up smiling and embraced quietly.
Peissu took Regina by the hand for a few moments they laughed out loud as they had a small impromptu dance as the sun warmed them beautifully from above. It was one of those special moments that they will never forgot thanks to the imagery captured that morning.
Knowing that they literally had all of Prague's most majestic sights all to themselves was a joy to behold. The always smiling Regina was also interested in having some bridal portraits and as such we led them to one of our favorite gardens the Wallenstein Palace. As we reached the small fountain I realized that the light was at a perfect angle - as such we created a series of sun flared portraits of the bride2be as she played with her veils. If you want to see a beautiful woman radiate happiness - those portraits are certainly worthy of your attention. Peissu being the perfect gentleman stood by and smiled as she was the star attraction that morning. Funny enough a few tourists who were passing by noticed our small session and quietly began taking pictures of the bride. And who can blame them; the light, the smiles, the mood and the feel beautifully captures that moment.
There were many wonderful moments captured that unforgettable summer morning where it felt that time stood still for these two. Where every location provided a pleasant surprise and new moments to be remembered for a lifetime.
In essence - it was truly a perfect day to explore the magical city of Prague with two people who will never forget the experiences that they shared.
presented here is their album layout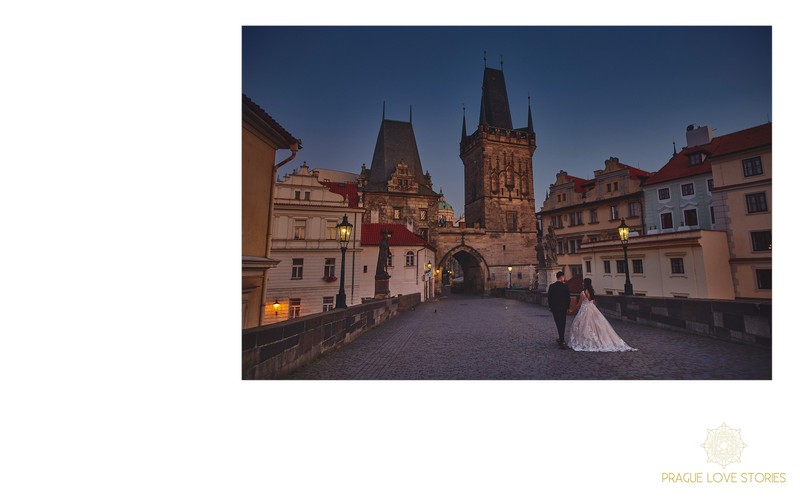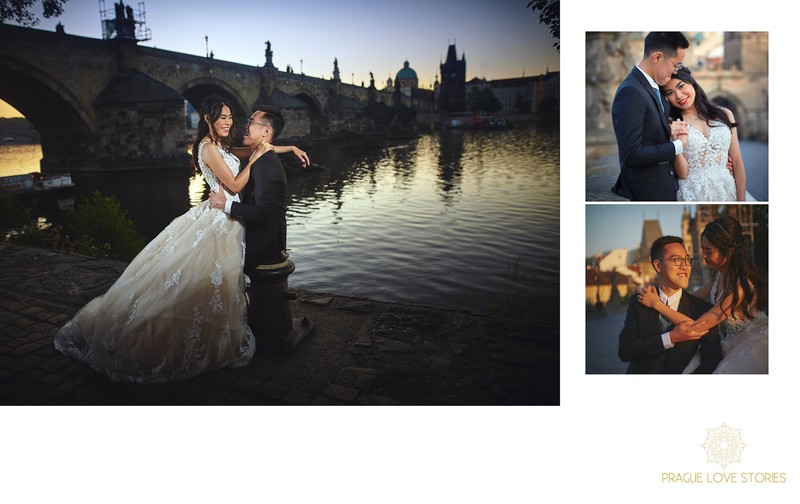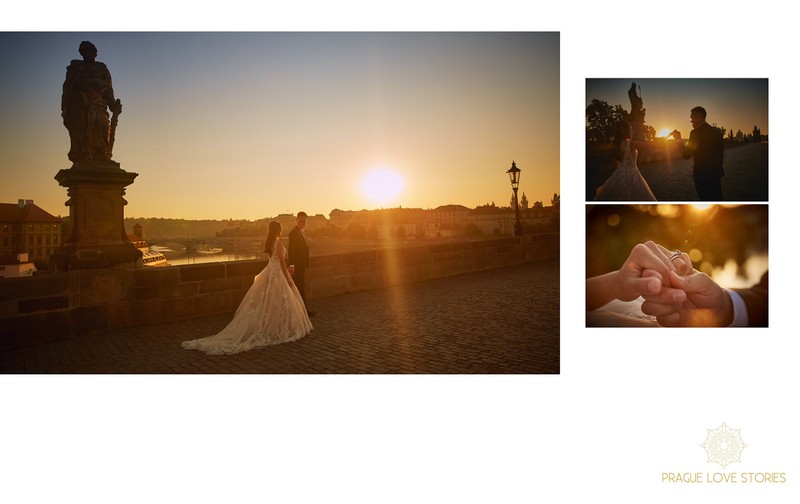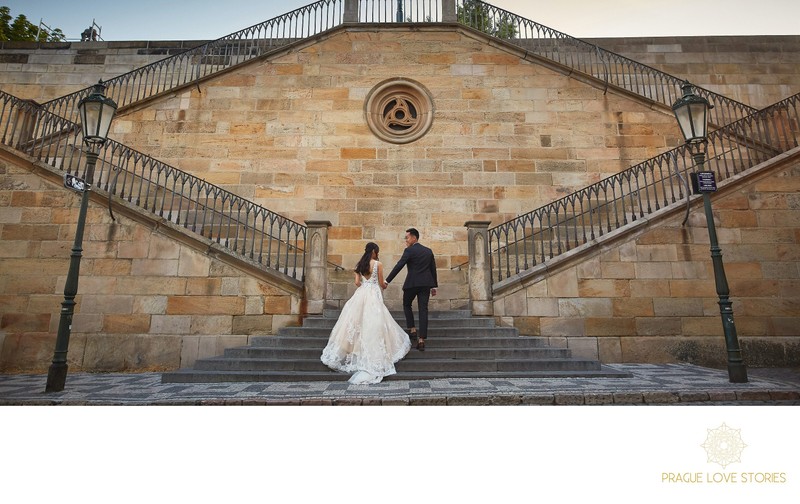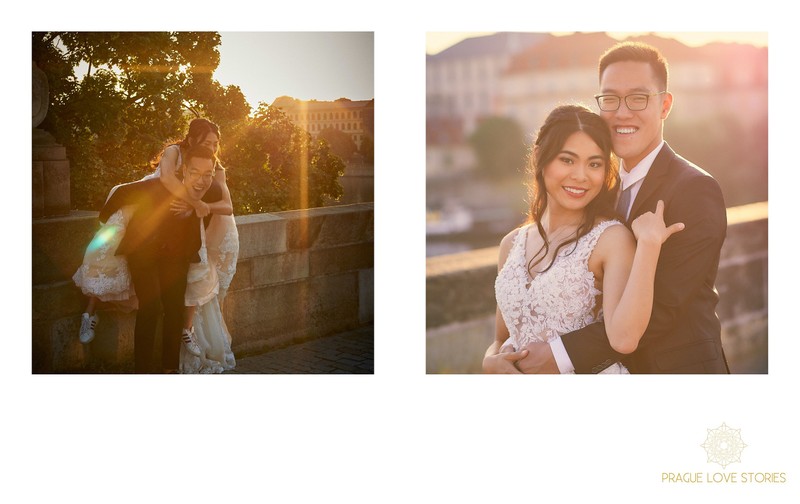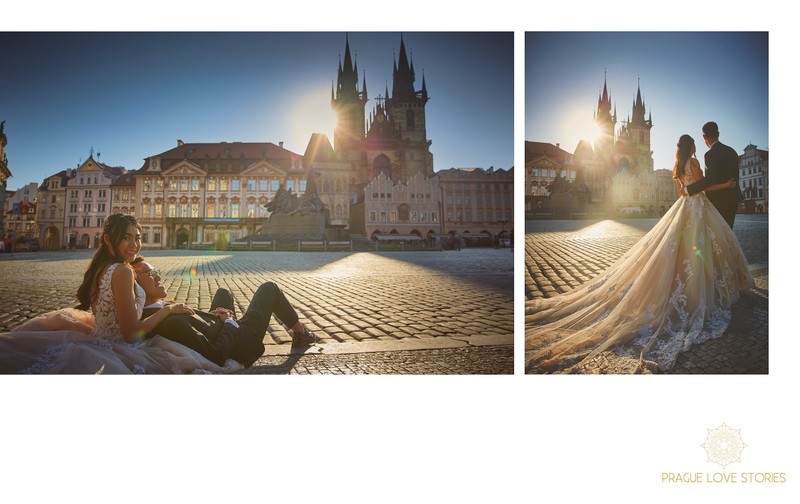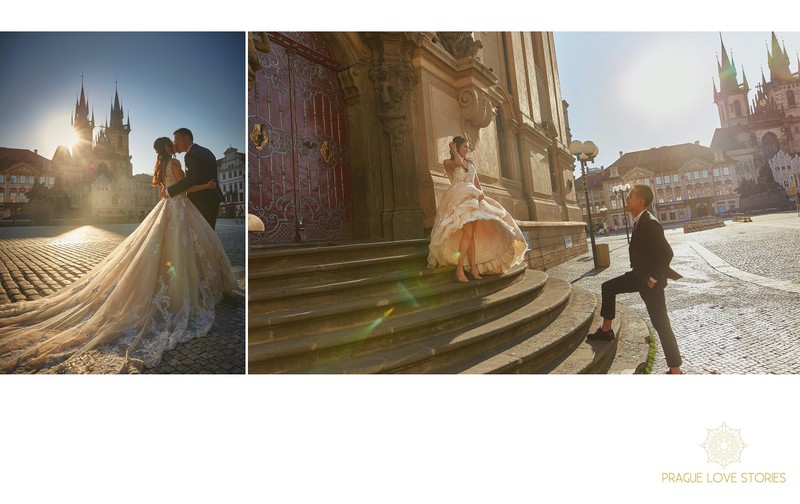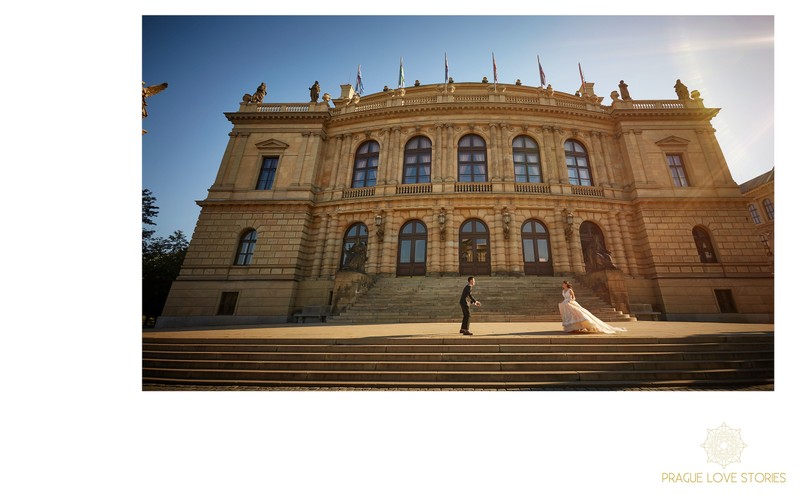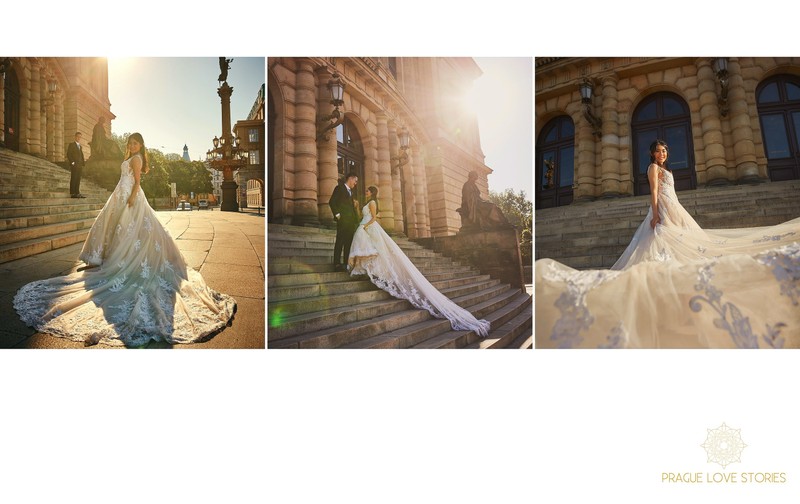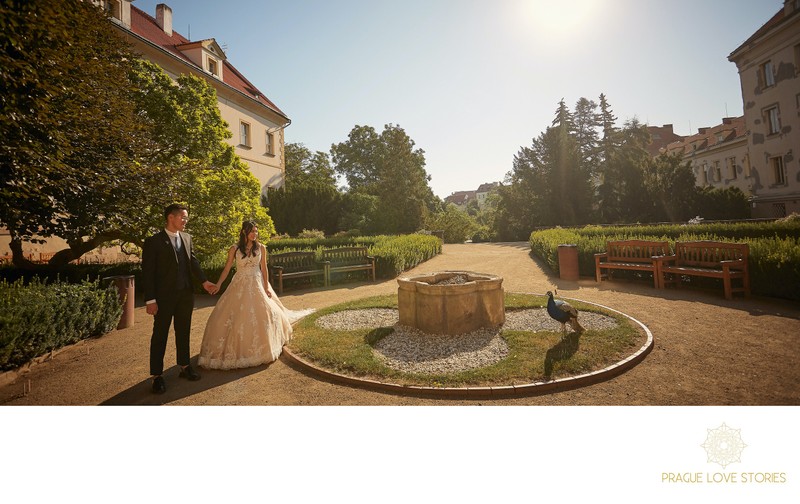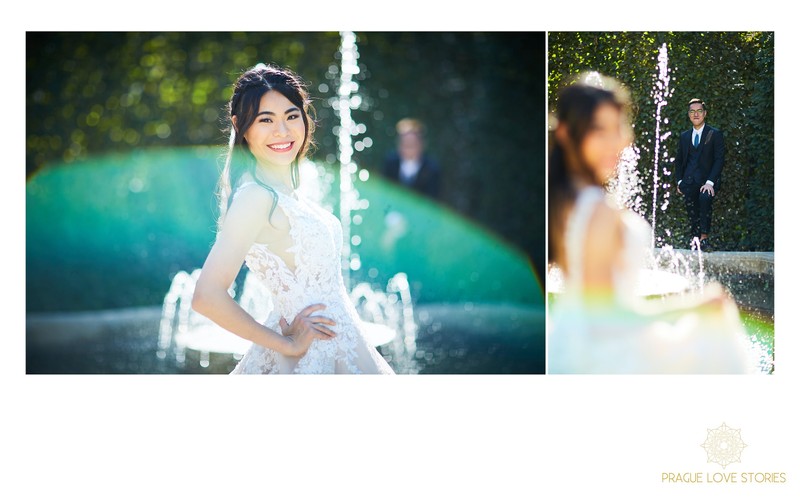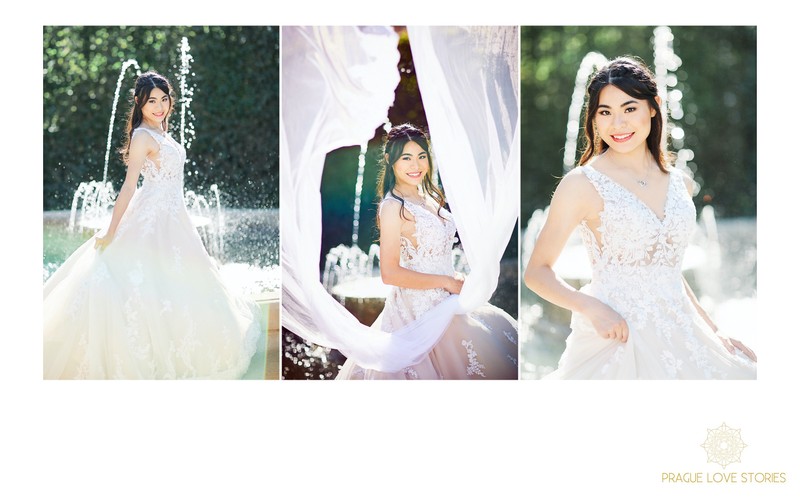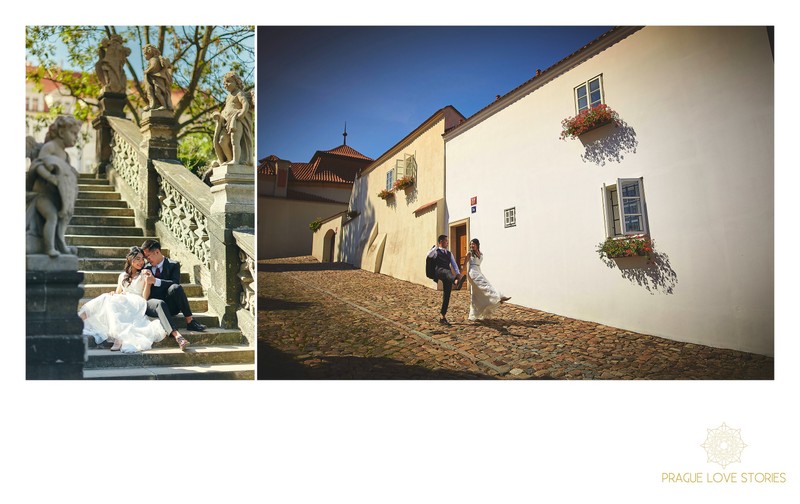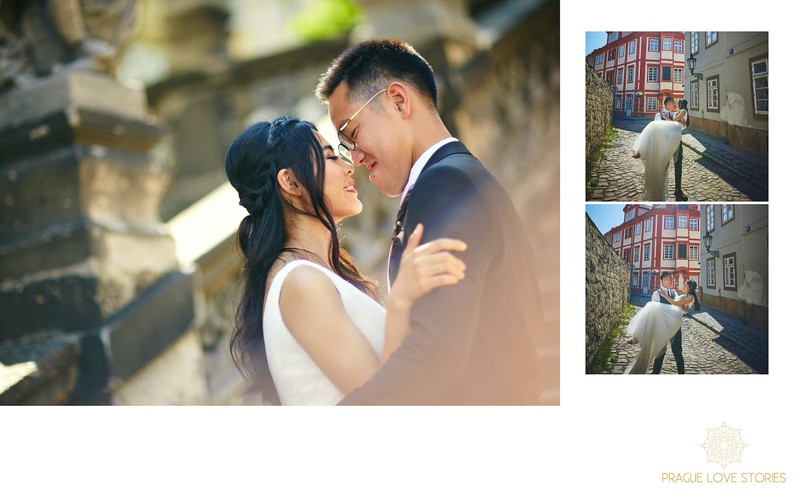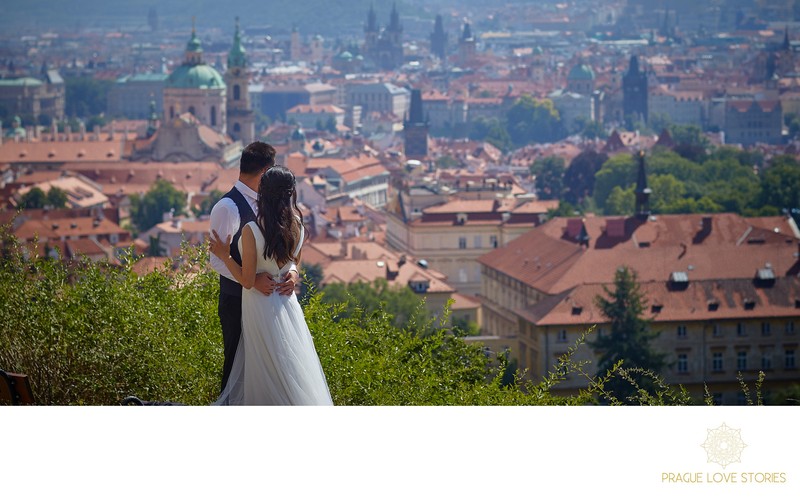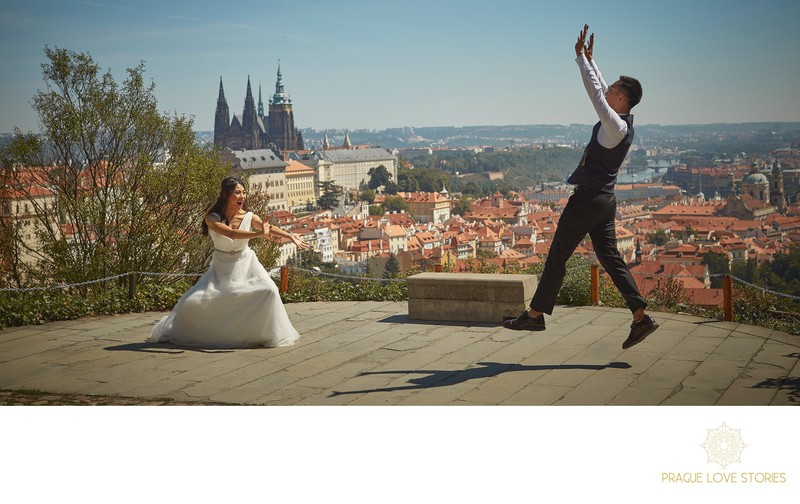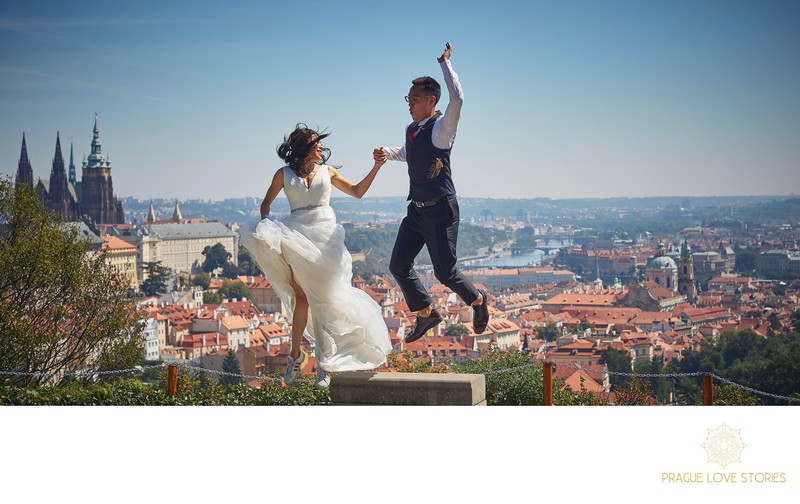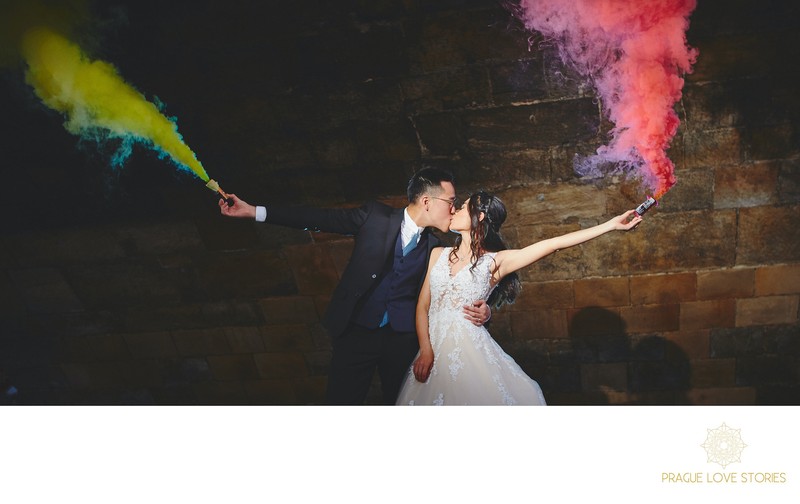 Clients testimonial found on Google Business review:
Our pre-wedding photo session with Kurt was an amazing experience! Prior to our photo session, Kurt both videochat and met us in person to personalize our session. During the session, Kurt and his assistant made it super fun and low-stress, so it's very easy to have lots of natural photos. Kurt also knows all the best and hidden places in Praha so it's like going on a private tour with him. The photos that came out are mind-blowing. I highly recommend Kurt as anyone's photographer as he's such a nice person, fun guy to talk to, an amazing photographer and a photographer who cares :)
More information on this layout and design
This album features a very clean and modern layout that focuses on playing the images as large as possible. Minimal white space was used in order to accentuate the imagery. At most only 3 images were displayed across a 2 page spread to showcase the beauty of each image.
A total of 19 spreads were created.
Locations in chronological order:
Charles Bridge, Kampa Steps, Charles Bridge, Old Town Square, Rudolfinum, Wallenstein Garden (fountain pictures), Loreto, Novy Svet, Petrin, Secret Garden, Charles Bridge
Session duration: 6 hours (over an 8 hour period)
Session style: posed, art-directed, spontaneous, reportage.
---
Atmospheric, timeless and heartfelt couple photos from Prague captured at sunrise
pre weddings I engagements I post weddings I lifestyle I portraits I Love Stories I couples
Address (appointment only)
Petřinska 41/4
P-5 Mala Strana
150 00 Czech Republic
the studio in Mala Strana is by appointment only