---
Sherri & Matt // Prague POST WEDDING Session
adventure, honeymoon, featured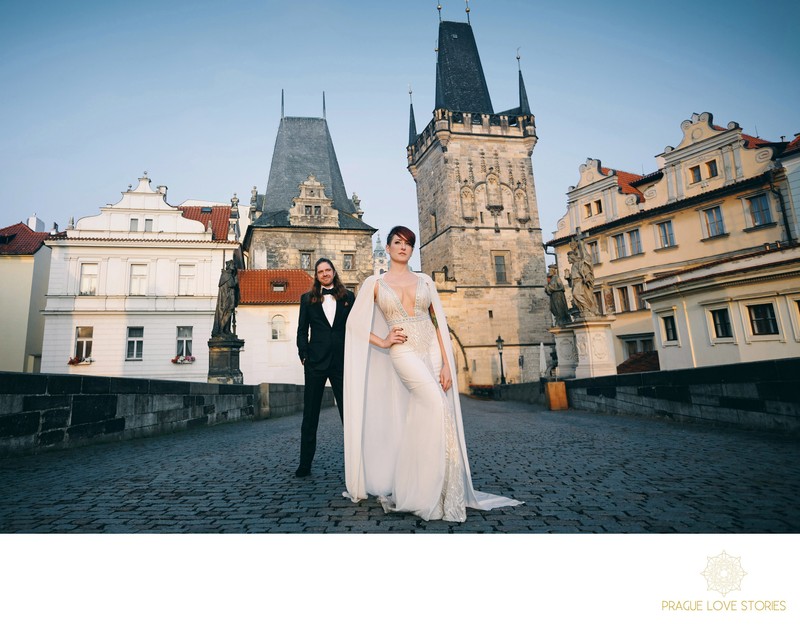 A romantic pre-sunrise session starting in Prague and ending at the Castle Pruhonice
When Sherri & Matt decided to pay a visit to Prague they brought along their wedding attire to have a very special post-wedding portrait session.
These sessions are a wonderful way to celebrate your union as well as have a stunning set of images that you simply could not have on your wedding day. Some couples do it the next day while others do it up to a year later. The bonus: no wedding day stress, no timelines, and no distractions. Just you and your loved one having your portraits created in your style and at your pace!
Matt had a very stylish custom-made suit created for his wedding day and Sherri stole the show with her Berta designer dress and cape.
When you are working with couples such as these two - only the best videographer will do. So Cary Hubbs ( of Collective Production based in Prague ) was brought in to shoot a stylish music video. What follows here is a short story of that wonderful morning.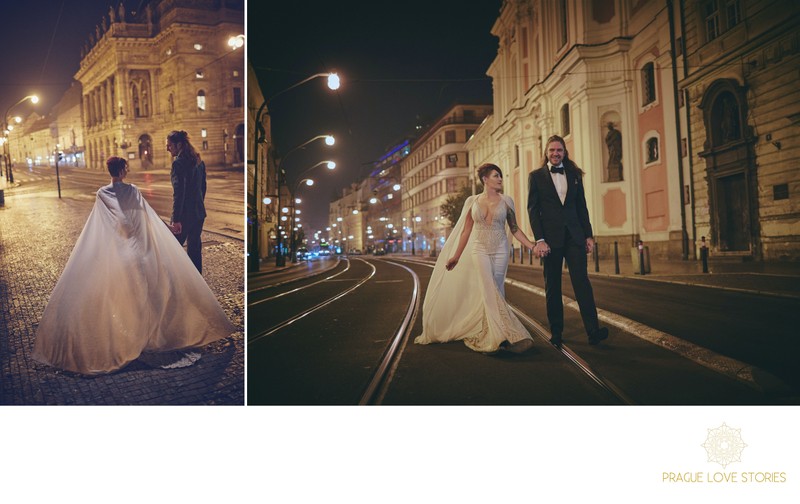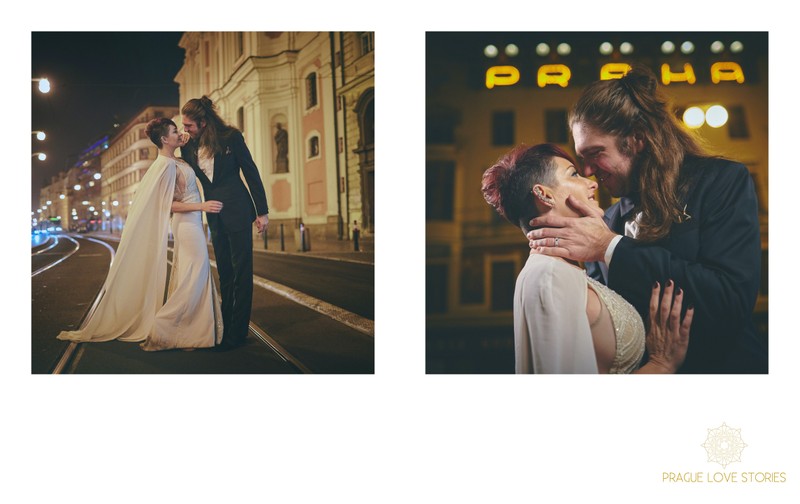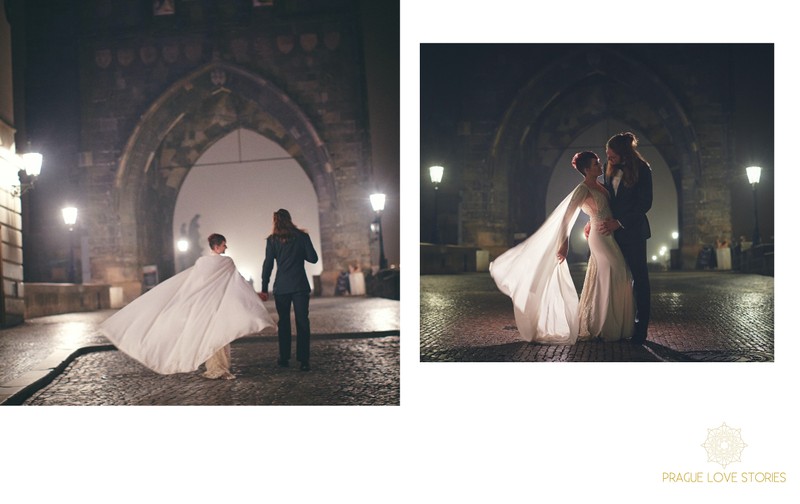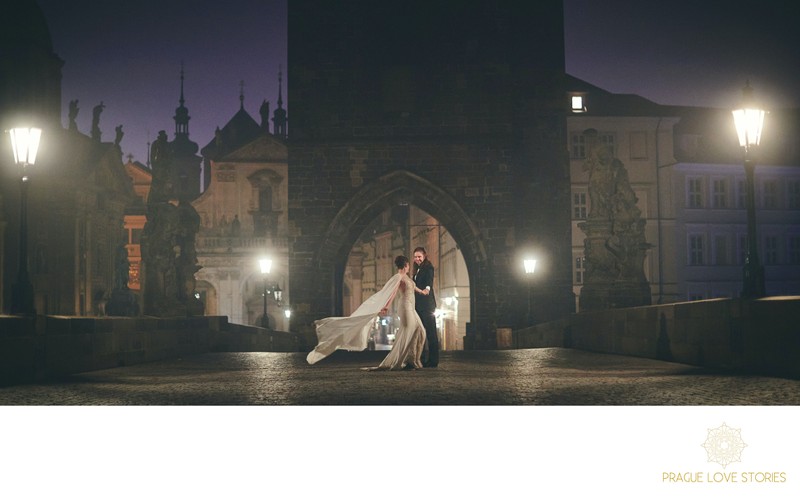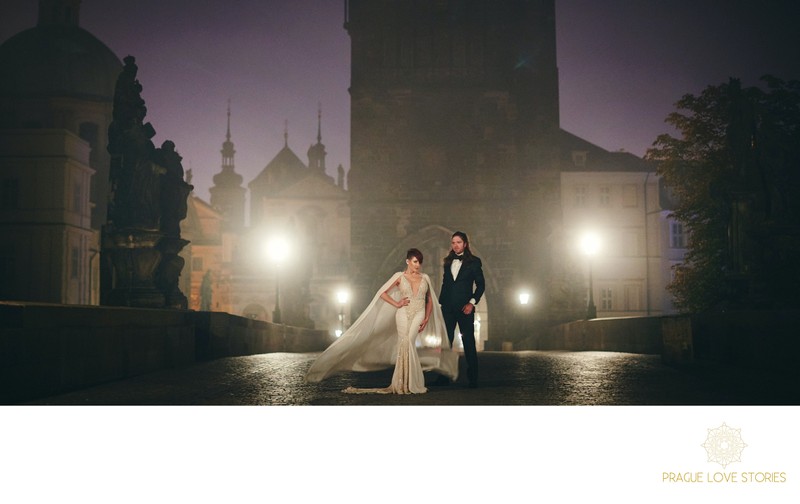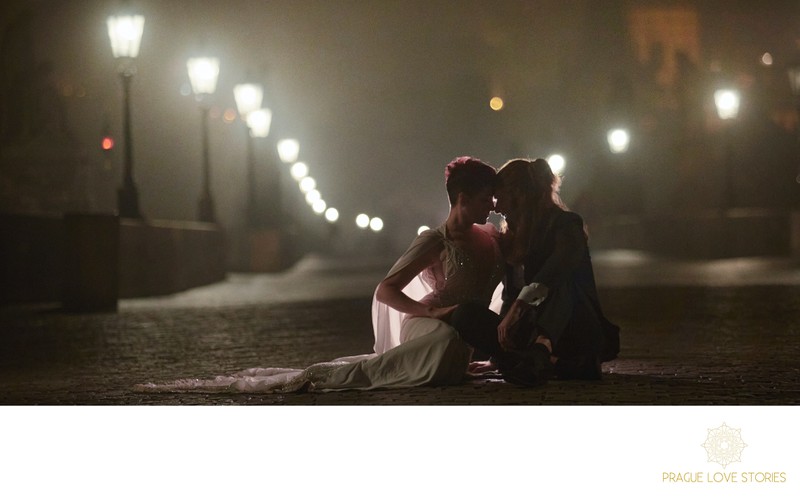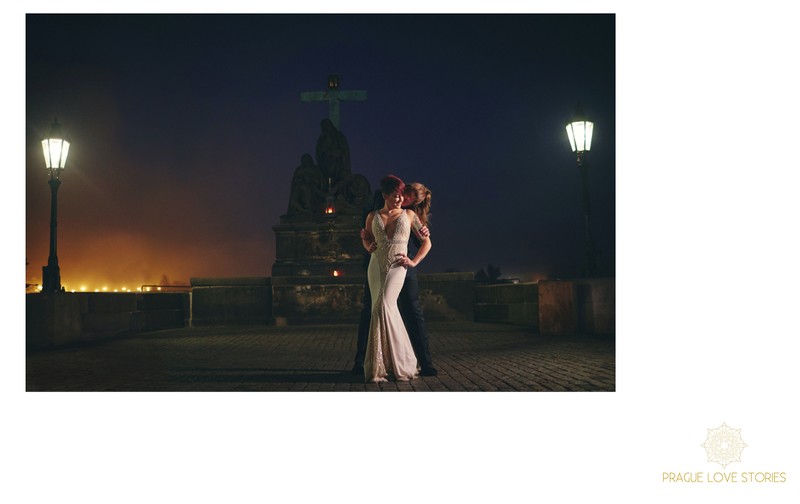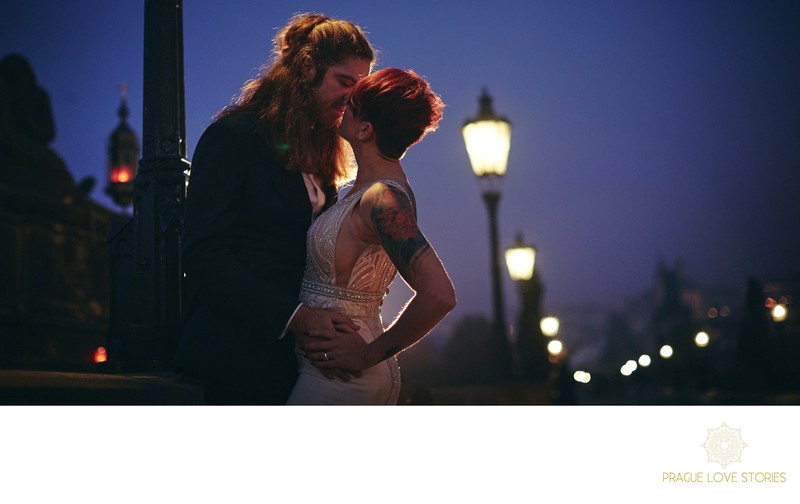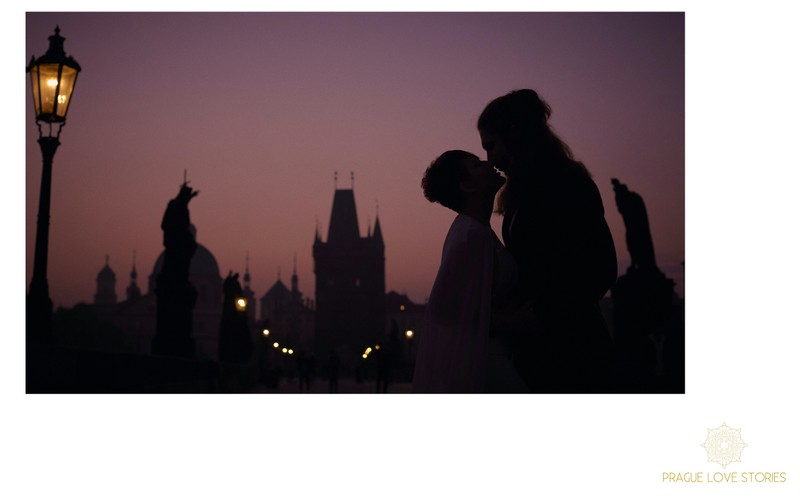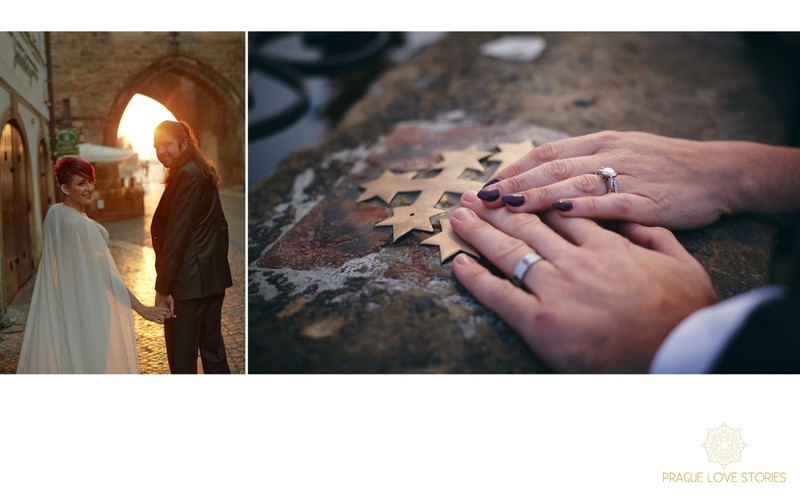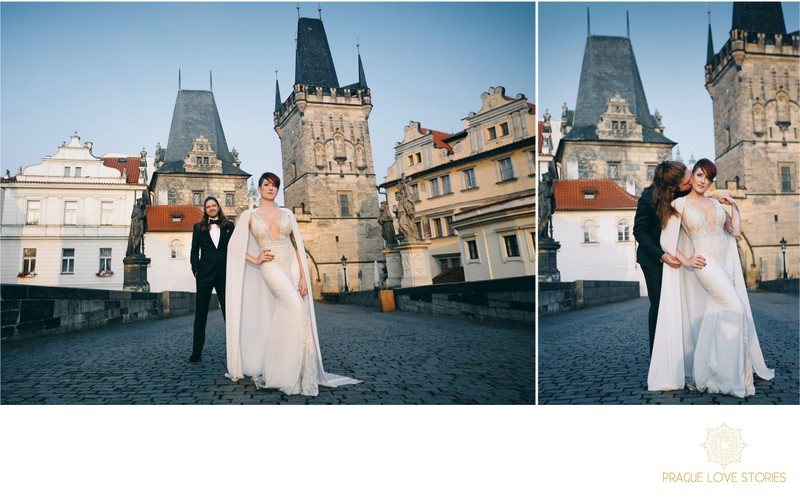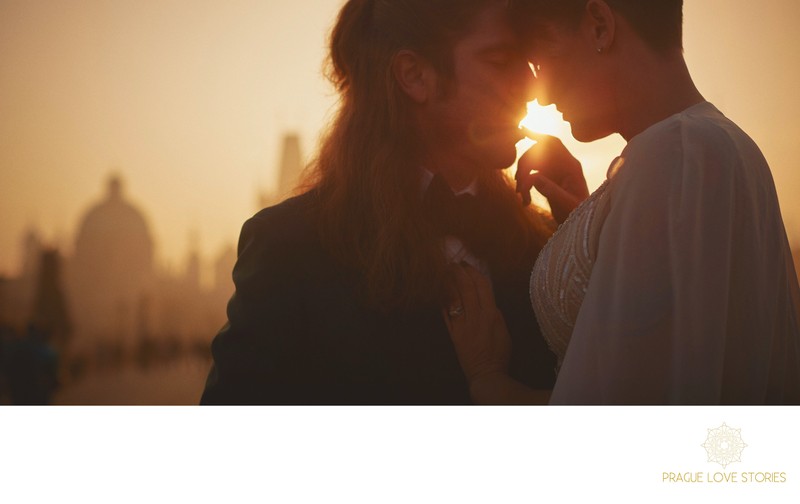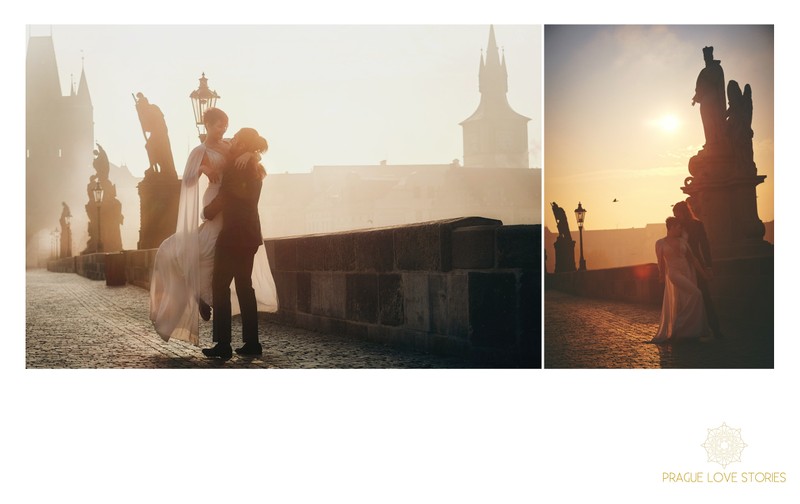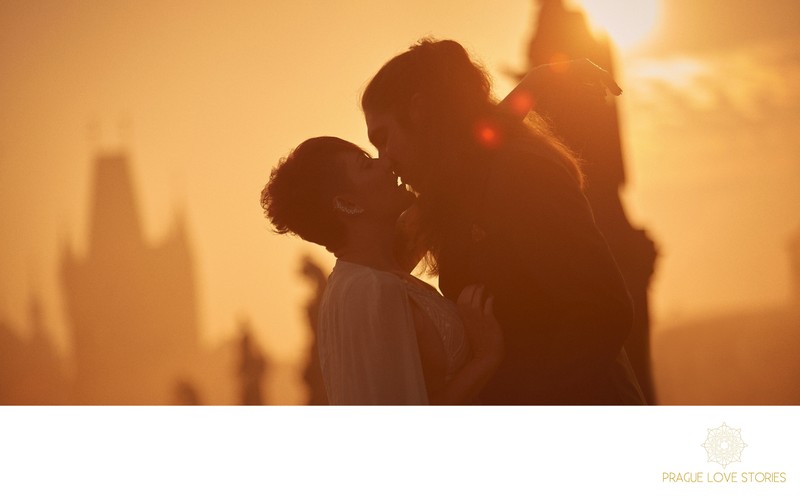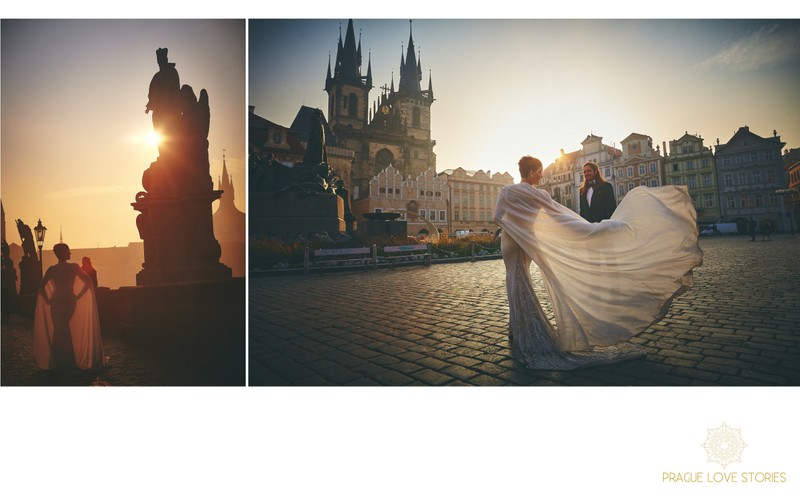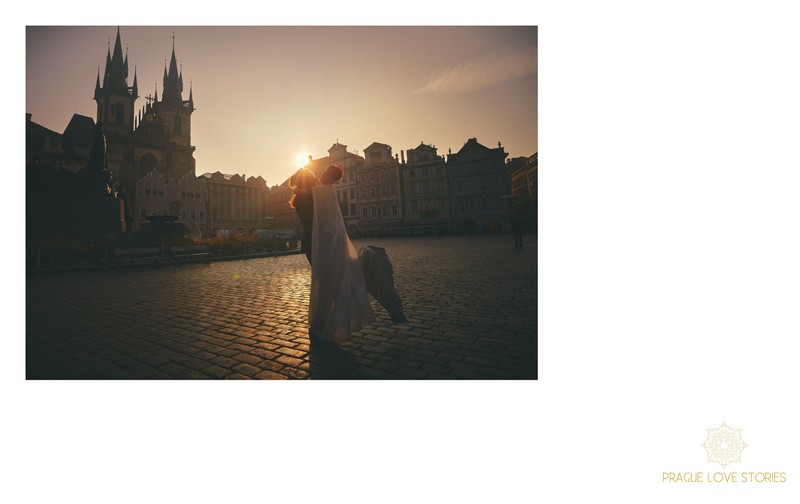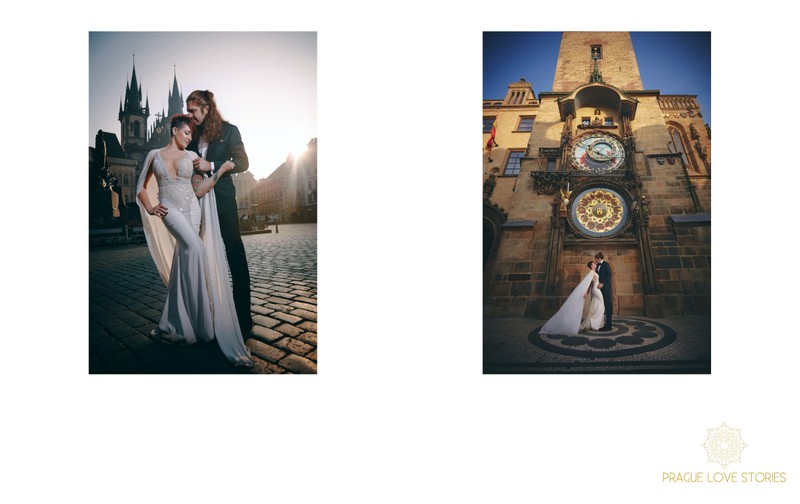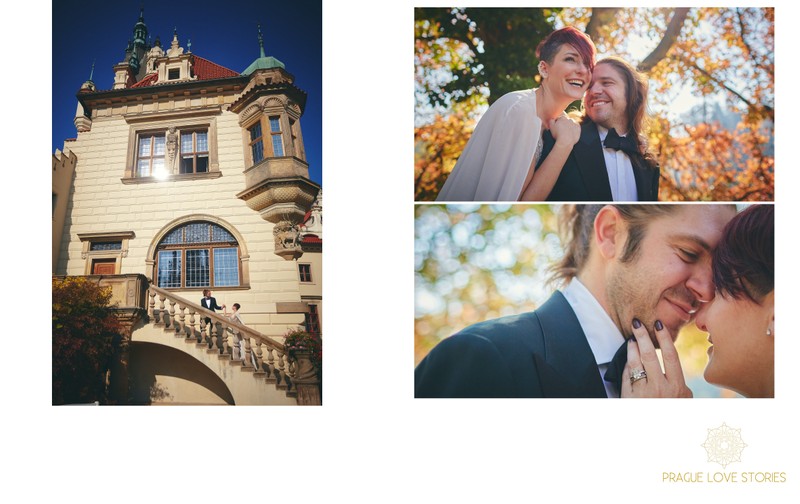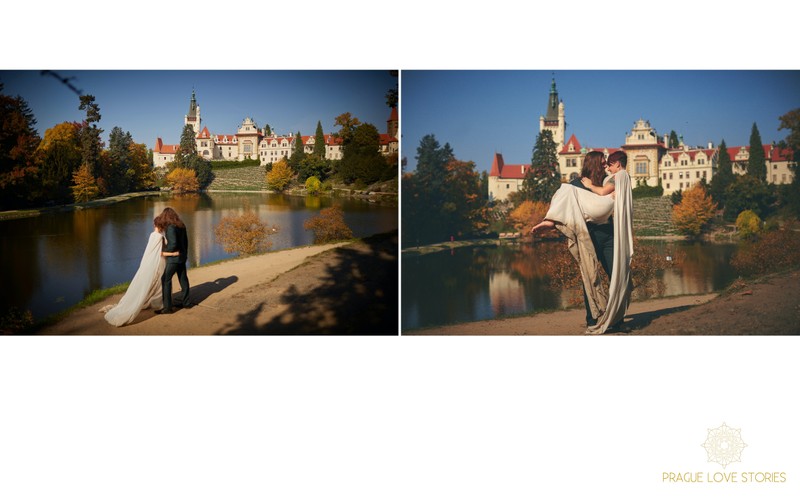 WHY THE VERY EARLY AM START?
The peaceful atmosphere of Prague devoid of tourists is a stunning way to experience this historic city. Capturing a sexy couple as they saunter down Narodni at night as a night tram goes by lends itself to a cinematic-inspired experience that few can have.
The mist and fog of a nearly deserted gas lamp-lit Charles Bridge also created an atmosphere that was straight out of a movie. The bonus: those wonderful & intimate moments shared such as that time when they sat all alone enjoying a quiet moment they will never have again.
But the beautiful thing about being on the Charles Bridge before sunrise? You never know what to expect. On this particular day, the warmth of the rising sun created a mist that rose up from the Vltava creating an ethereal quality to the light that both silhouetted and at times illuminated them. It was perfect for not only the stills part but the music video that was created as well. But the best thing about it all? Rocking the minds of two very special people who are accustomed to the very best that life has to offer!
Epilogue
9 months after their visit to Prague a beautiful, baby boy was born! How awesome is that!
---
Prague's specialist in on-location portraits
pre weddings I engagements I post weddings I lifestyle I portrait I Love Stories I couples
Address (appointment only)
Petřinska 41/4
P-5 Mala Strana
150 00 Czech Republic
the studio in Mala Strana is by appointment only