TINA & MIKE // Natural light PRE-WEDDING
adventure, pre-wedding, 2,5 hours, featured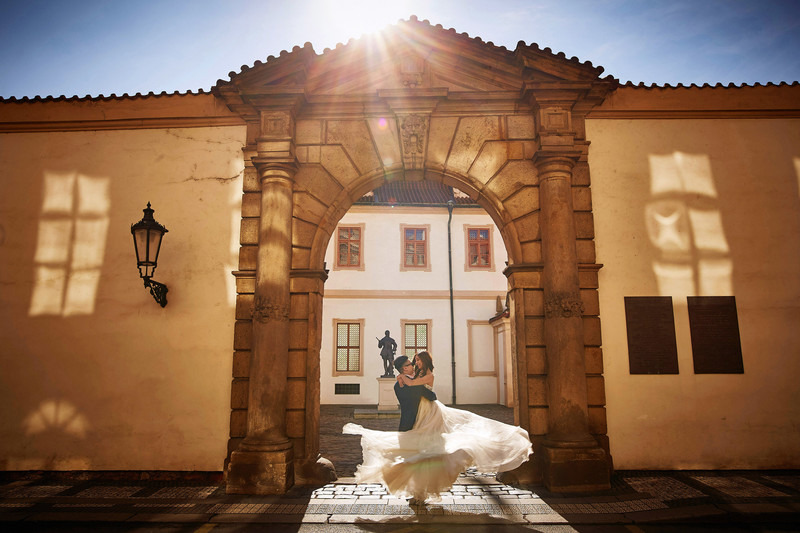 A Natural Light Love Story Captured shortly after sunrise
Our latest and very fun couple Tina & Mike who traveled to Prague for their Natural Light Portrait Session. These who had already experienced an exhaustive 3 wedding dress / pre wedding photo shoot in Taiwan. After such a long and as they described it: tedious ordeal - they decided that their next portrait session would be different.
Their idea: a more relaxed session, with minimal or no posing, all the while exploring the most wonderful locations of Prague. As these two are very outgoing and adventurous people their session was not only light-hearted and funny, it was also absolutely gorgeous. It is rare to have a couple who are so eager to have fun with not a care in the world nor take themselves too seriously.
As this session took place in the early morning hours we started off at the Charles Bridge to capture those atmospheric images before we headed up to Prague Castle. The Castle itself is such a wonderful area providing us with many wonderful locations to explore and capture these two in. After an hour walking around it was decided to head down to the riverside for our last and final location.
Usually Mala Strana is quite busy with tourists and of course as it has many one way streets - full of cars. Mala Strana especially near the Wallenstein Palace is not usually an ideal place for photos. But on that morning the light, the lack of tourists and lack of cars provided us with a truly magical landscape that we had to take advantage of. The portraits of them dancing with the castle high above are some of their favorites - and mine. It is rare to be able to capture those motifs without the heavy traffic but we did.
By the time we arrived to the riverside it was already quite busy with people (and the riverboats) but that did not stop these two from having a nice end to their session as the swans surrounded them.
And the results? Priceless! This is without a doubt one of my favorite sessions.
Natural Light Love Stories for adventurous couples who just want to live the moment and have it beautifully captured.
a minimalist clean design that accentuates the beautiful imagery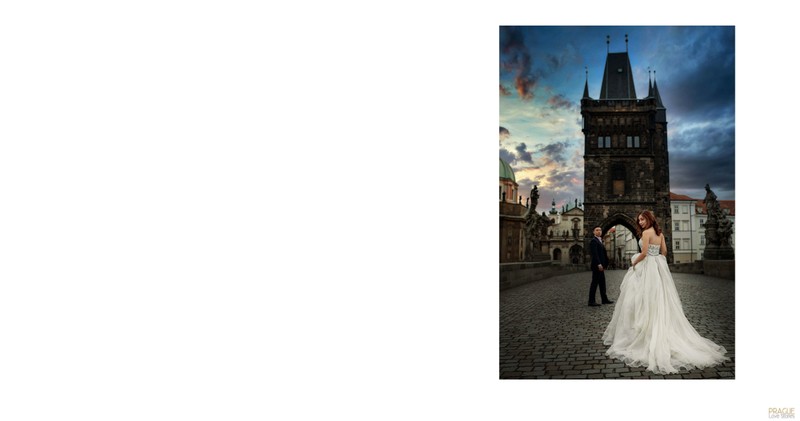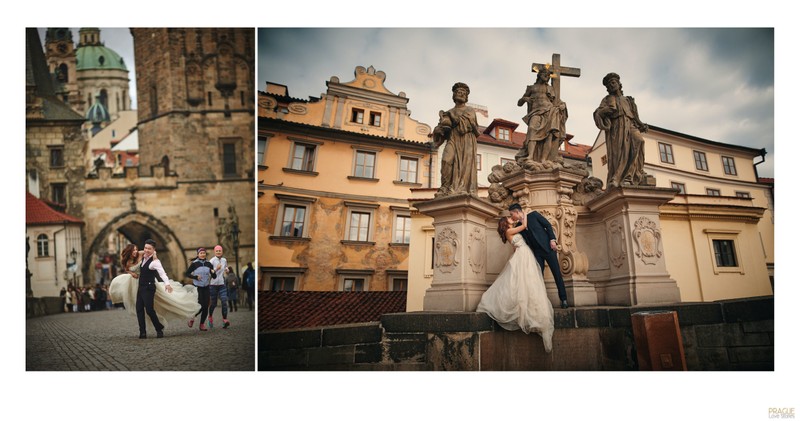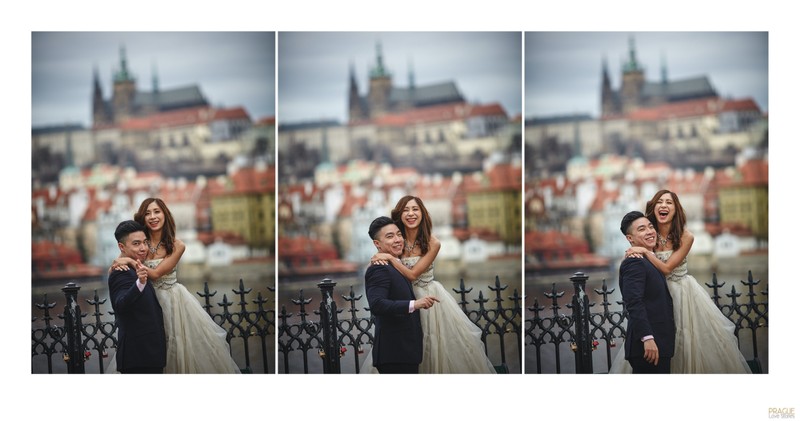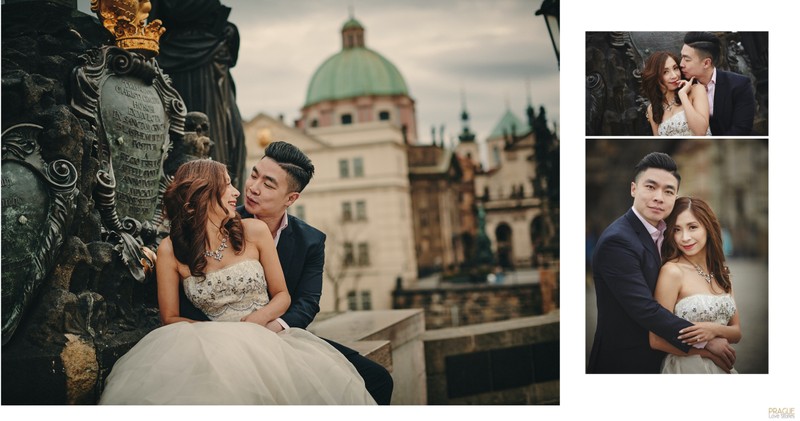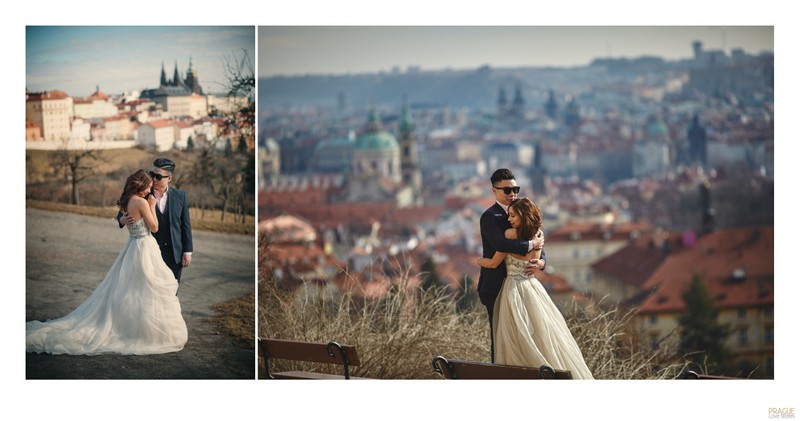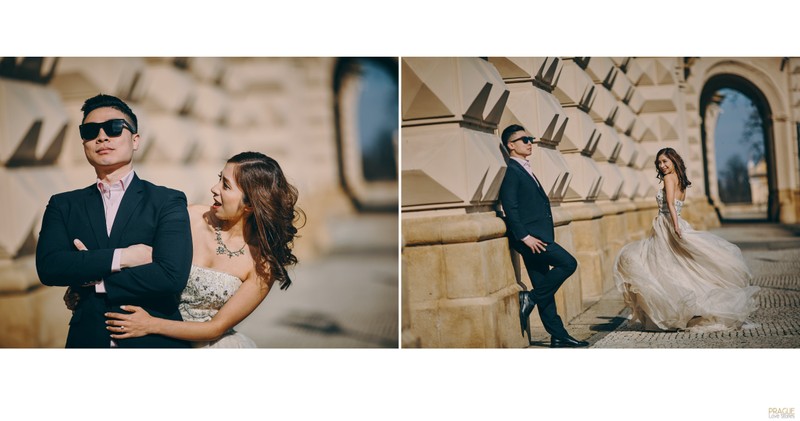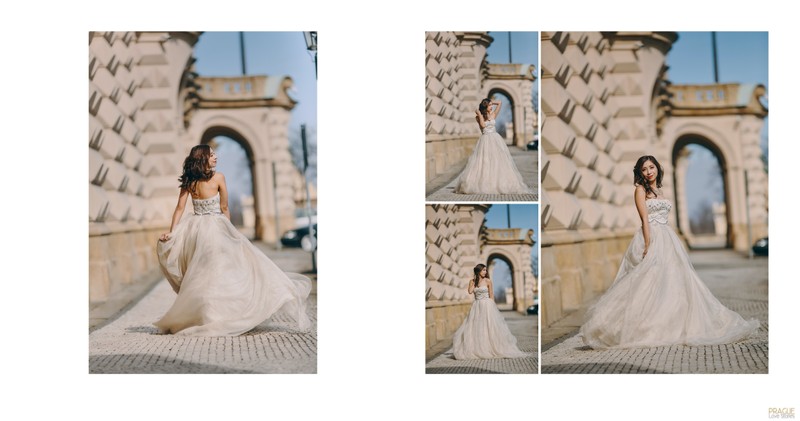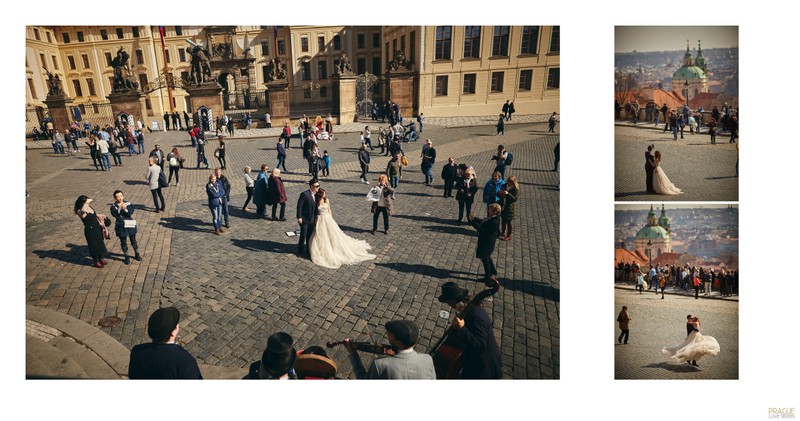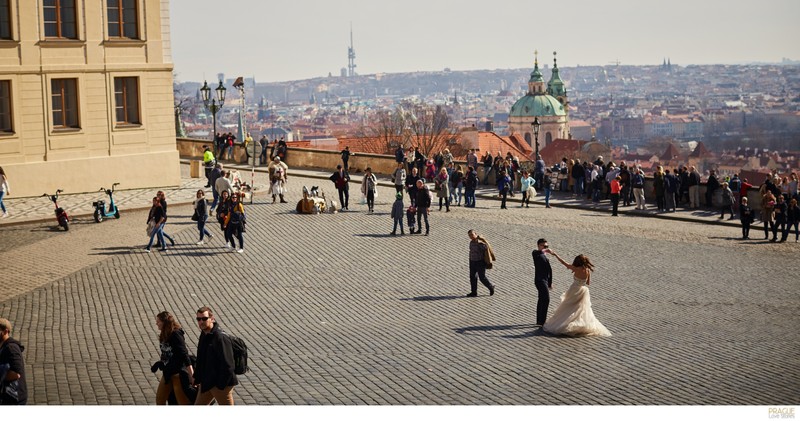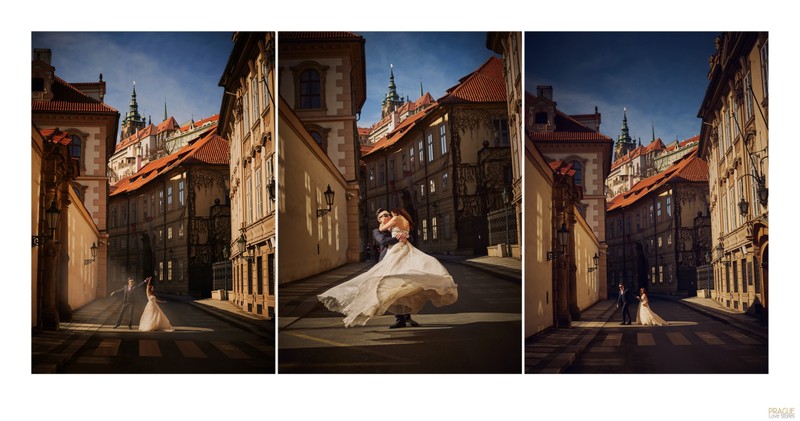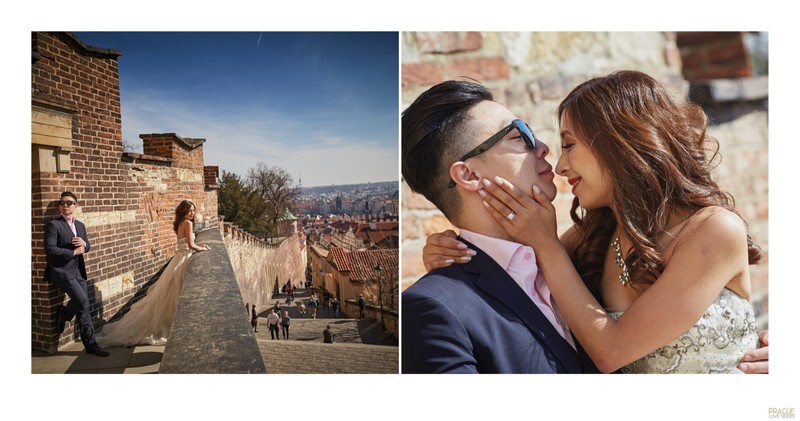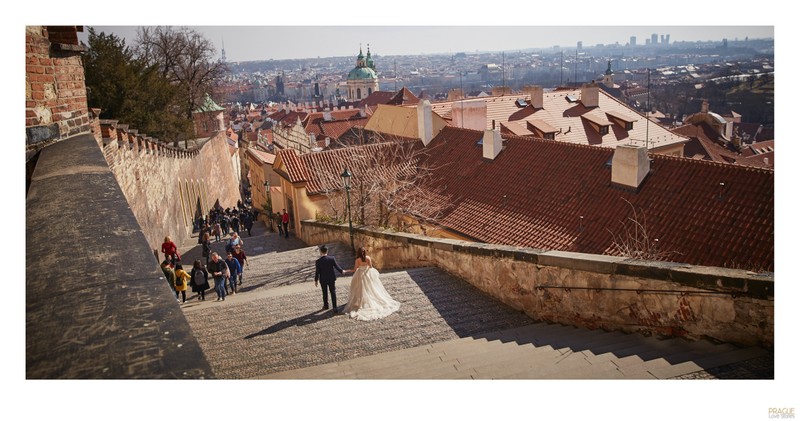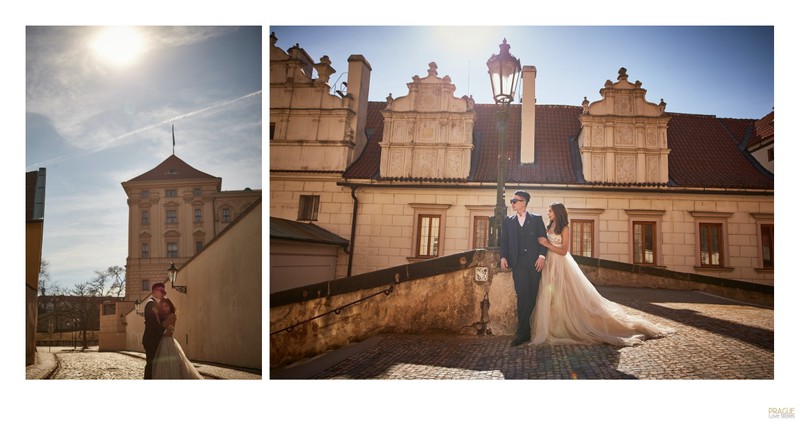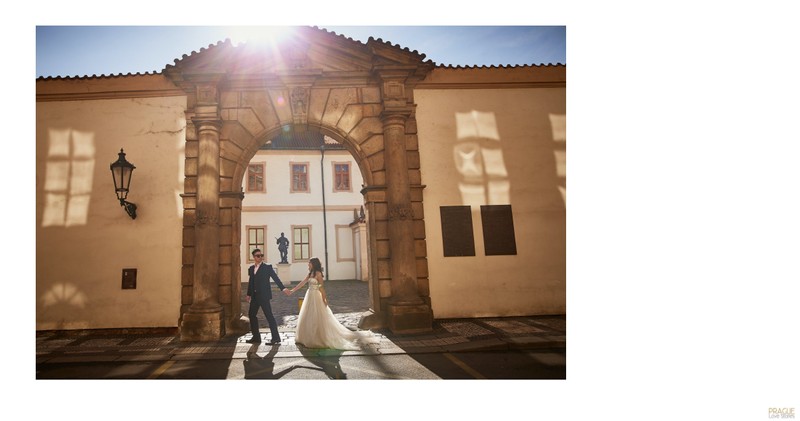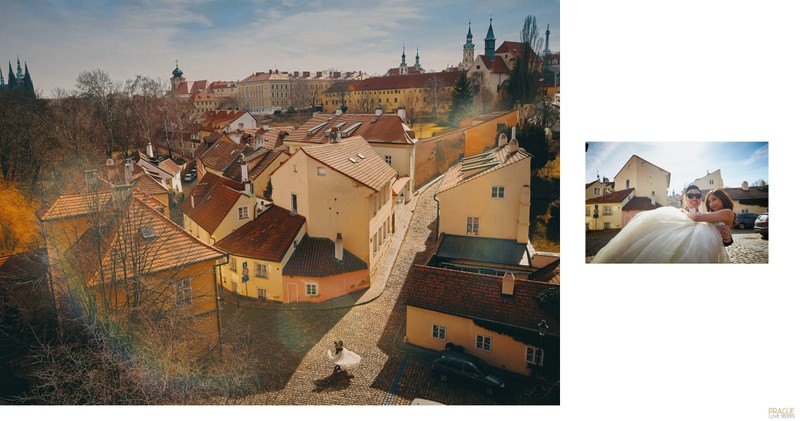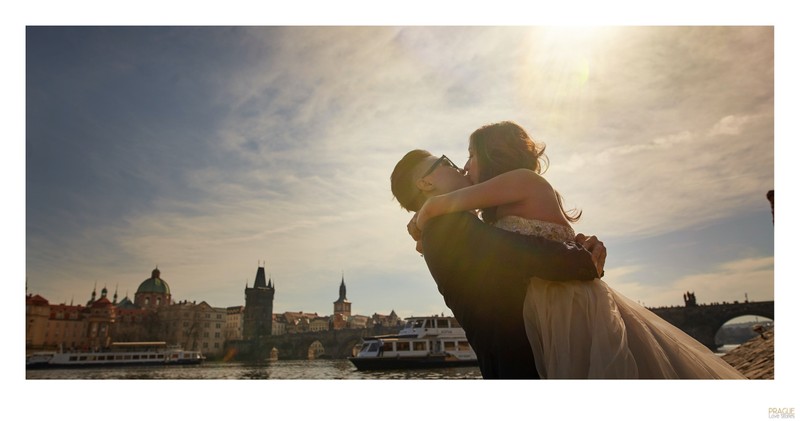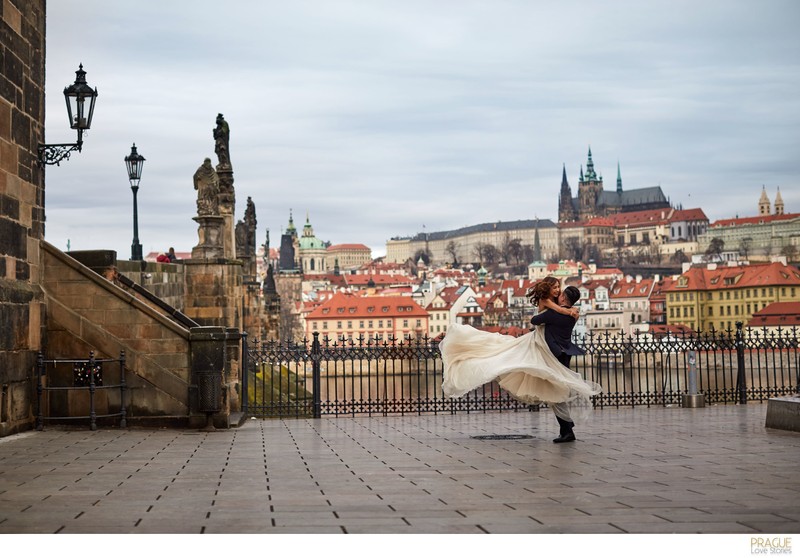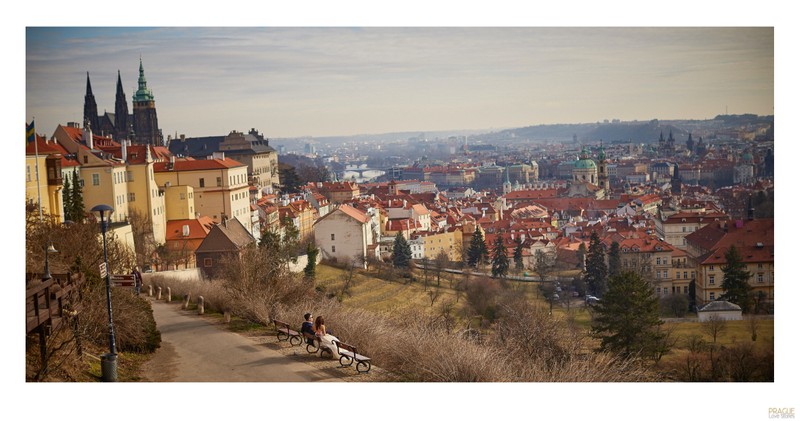 Client Testimonials (as found on Google Business Review):
Kurt is an amazing photographer! We took many wedding photos (3 countries) and he was by far the most talented when working with natural light. The entire experience was absolutely enjoyable!
Highly recommended!
---


More information on this layout and design
This album features a very clean and modern layout. To give the images room to breathe, white space was used to accentuate the imagery and at most only 4 images were displayed across a 2 page spread.
7 of the layouts had only 1 image to draw emphasis to each moment. The opening spread features a vertical image to the right of the page opening.18 spreads were created in total.
Locations in chronological order:
Charles Bridge, Prague Castle, Petrin, Prague Castle, Novy Svet, Mala Strana,Wallenstein Palace, Na Plavka (the riverside)
Session duration: 2.5 hours
Session style: whimsical, fun, free - with minimal posing
---
A natural light sunrise photo adventure
pre weddings I engagements I post weddings I lifestyle I portraits I Love Stories I couples
Address (appointment only)
Petřinska 41/4
P-5 Mala Strana
150 00 Czech Republic
the studio in Mala Strana is by appointment only