TING & JEFF // Prague natural light pre wedding
natural style, natural light, 2,5 hours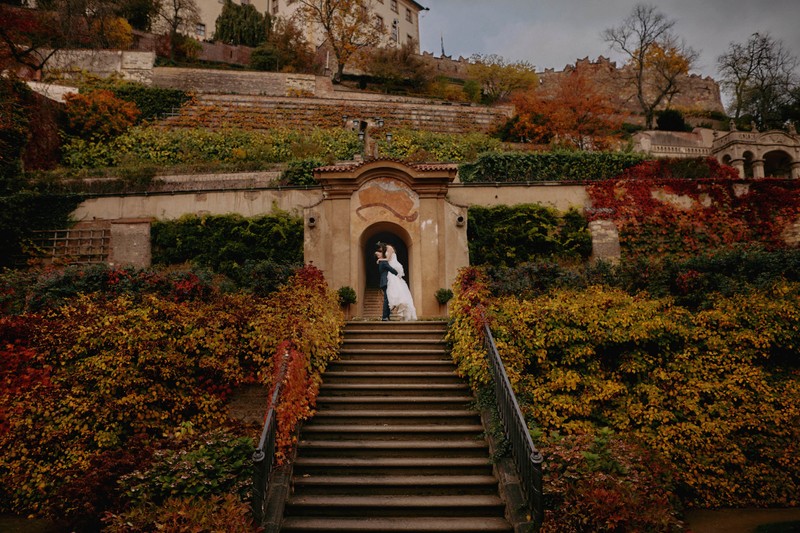 A camera shy couple explore prague at it's best time of year
Ting & Jeff (SG) mentioned that they were quite camera shy and were concerned about looking natural in their photos. I easily understood their trepidation as looking your absolute best for your very important wedding photos. To allay their fears I suggested a natural light session. As I explained it would be just the two of them exploring Prague's most beautiful locations with me leading the way.
The beauty of these sessions is that they are a bare down approach with no assistants fussing about and no waiting to set up lighting gear. It is just two people exploring the best of Prague and in their own way and pace. There is also minimal directing (or posing) in hopes that couples are enjoying the moment. The truth is: not everybody wants to be posed all day, in fact some are hoping for more honest imagery to be captured. Ting & Jeff were game.
On a chilly autumn morning where the sky was still dark, were headed out to explore the very best that Prague has to offer. Our starting location: the Charles Bridge which provided us with a spectacular scene as the colors in the sky changed above us as the gas lamps illuminated their way. From there the time simply went by very quickly as they walked around smiling, laughing and cuddling each other along the way. For a couple who were very concerned about their session they quickly realized that this was exactly what they were hoping and wishing for. A few hours later (and almost 5 kilometers of walking) they were nearly giddy in excitement - they could not wait to see the results. And to share it proudly with their family & friends back home.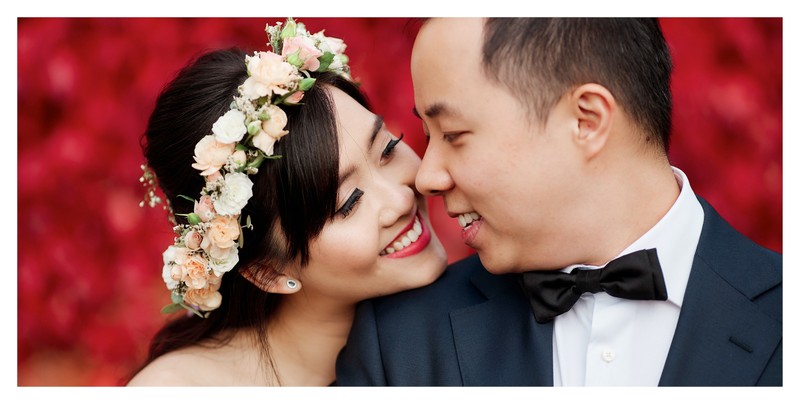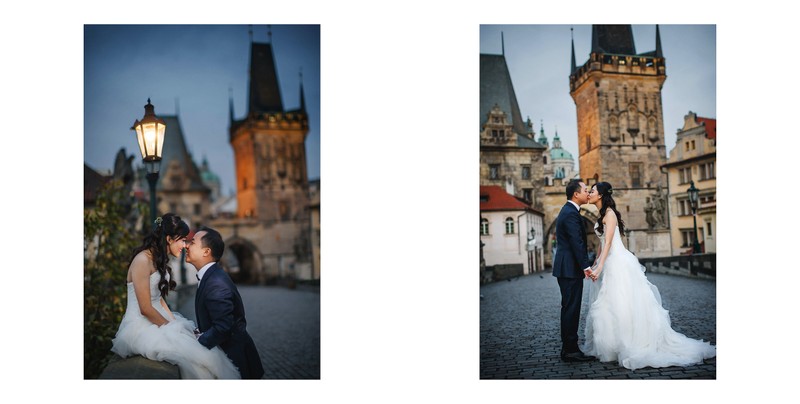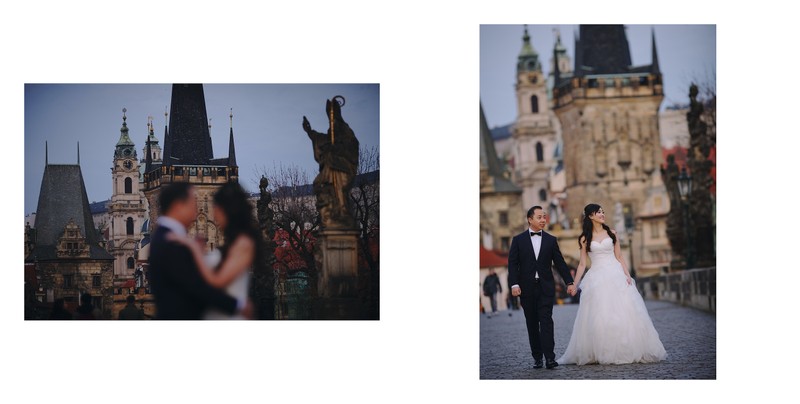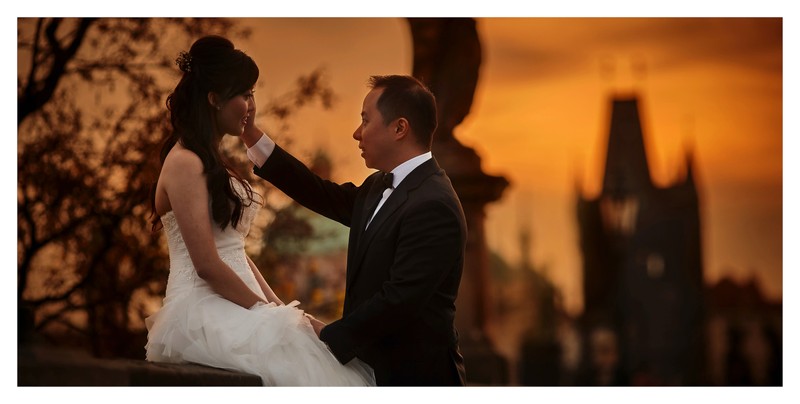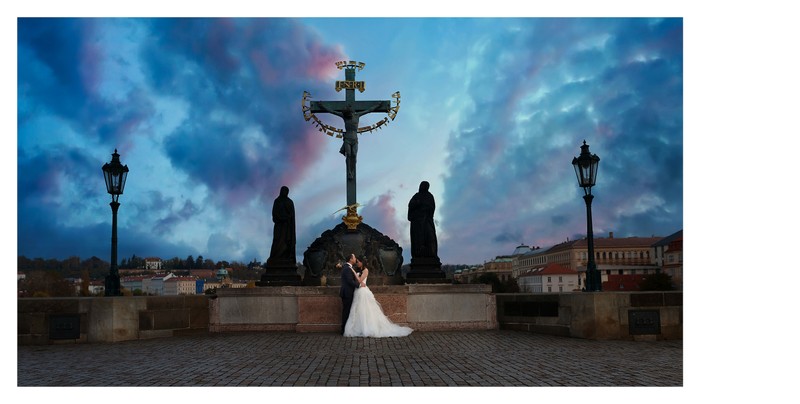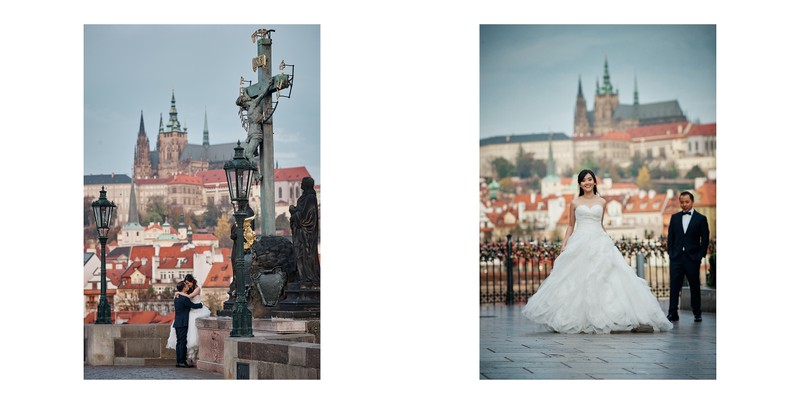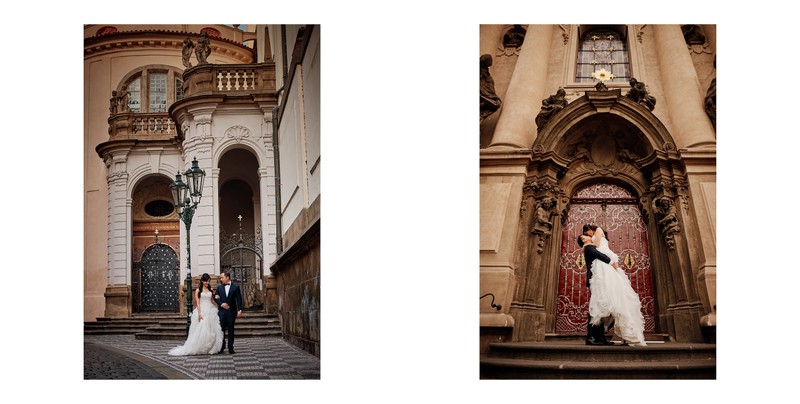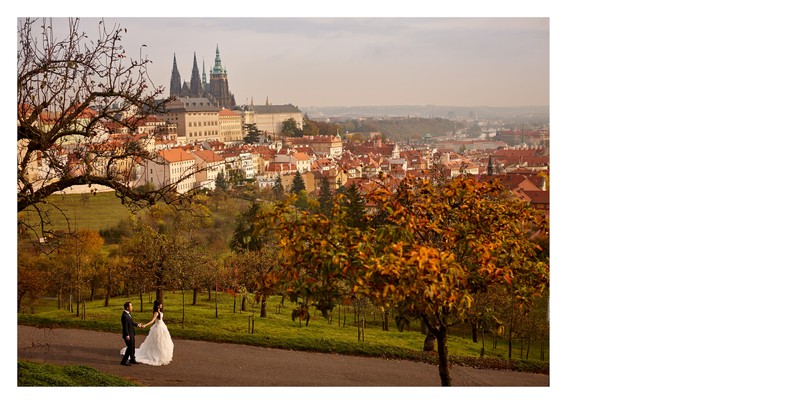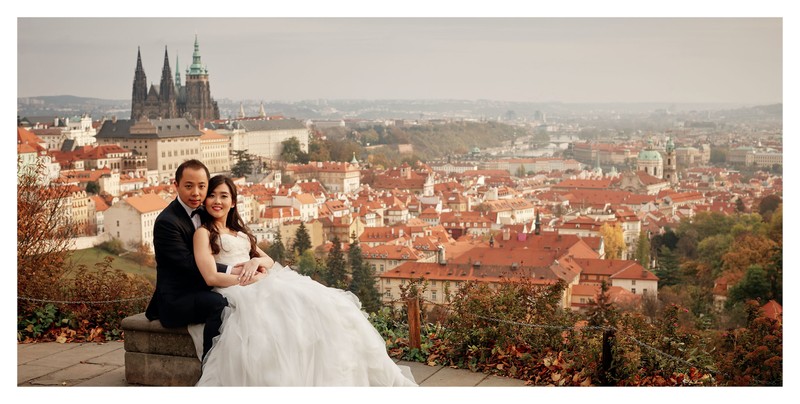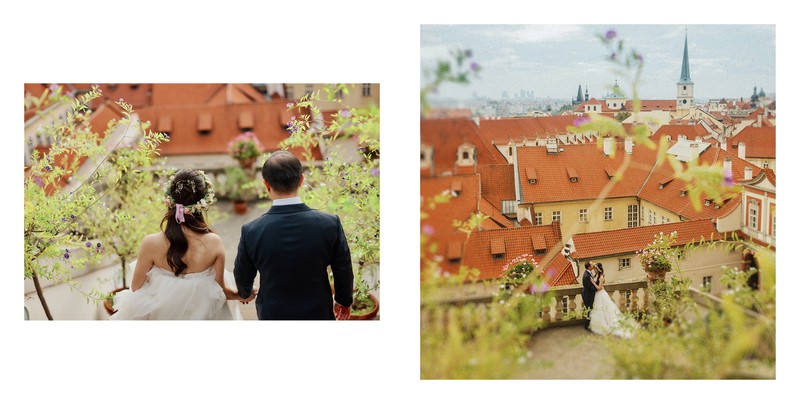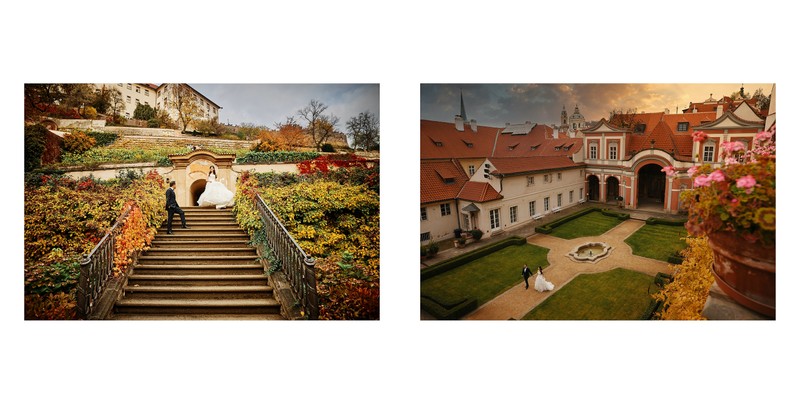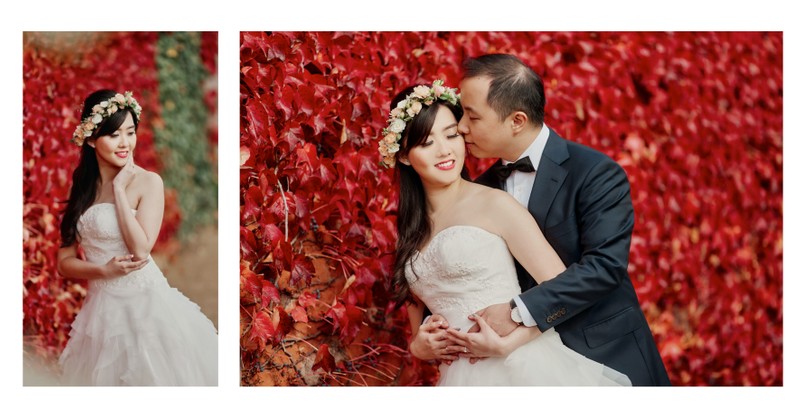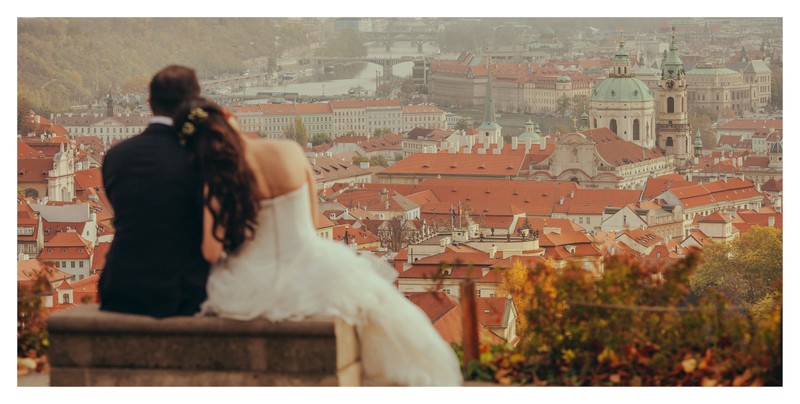 More information on this layout and design
This album features a modern layout with many images presented in a cinematic format. Minimal white space was used in order to accentuate the imagery. At most only 2 images were displayed across a 2 page spread. 14 spreads were created for this beautiful album.
Locations in chronological order:
The Ledebour Garden, Charles Bridge, Old Town Square, Petrin Garden, Secret Garden, Castle Steps, Ledeburska, Secret Garden
Session duration:
This session was originally scheduled for 2.5 hours but the couple opted for 2 extra hours to accommodate a small break for breakfast as well as more time to enjoy the garden at Ledebour.
Session style: posed, art-directed, spontaneous, reportage.
---
Exploring, laughing and loving during their pre wedding photo session
pre weddings I engagements I post weddings I lifestyle I portraits I Love Stories I couples
Address (appointment only)
Petřinska 41/4
P-5 Mala Strana
150 00 Czech Republic
the studio in Mala Strana is by appointment only