Suki & Stephen //Czechia adventures
sophisticated & adventurous, wedding day & portrait session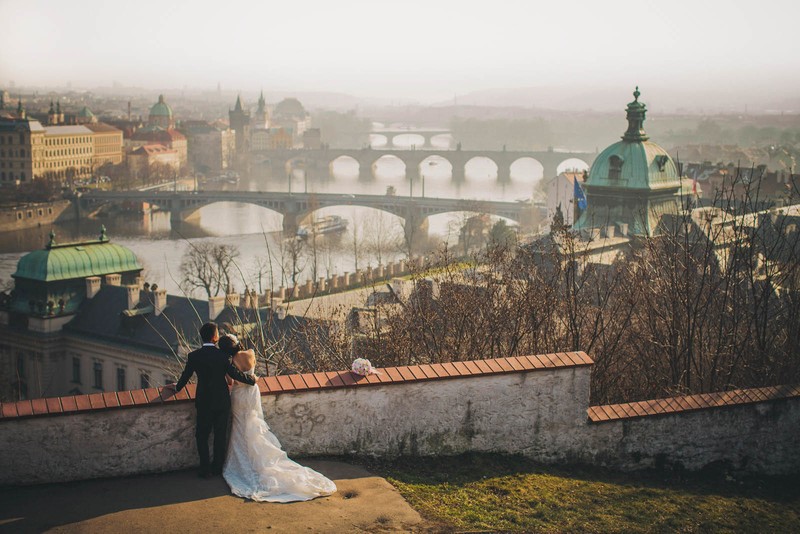 A winter wedding AT THE CASTLE HLUBOKA and A STYLISH Prague portrait session
Suki & Steven traveled over from Hong Kong to have a real life fairy tale wedding adventure at the Castle Hluboka plus a stylish Prague portrait session. Not only are these two a very warm and sweet couple, they are also very stylish and these photos showcase that beautifully.
Accompanying Suki & Stephen on their Czechia adventures were their best friends and Suki's sister - who acted as their witnesses. It was a beautiful candle lit ceremony in the historic ceremonial hall and the bride almost could not contain her happiness. Afterwards we spent a few moments exploring the frozen grounds before heading back to the Hotel Stejskl for some celebratory cake and coffee and the warmth of a fireplace.
Though they were hoping for snow (it was a February wedding) for their wedding day it was sadly not to be. The chilly temperatures did not deter them from having a wonderful time exploring the castle grounds as very few tourists were out. It was a magical experience and the happiness these two felt during their wedding day was quite infectious.
To make their wedding experience in the Czech Republic that much more special they opted for an all day portrait session in Prague. Unlike their wedding day where I was the silent overserver and simply wanted to capture them in the moment, their Prague portrait session would be a bit different. With lighting gear being used we did have a bit more art directing but the reality is: I wanted them to experience Prague in their own way. With two outfits and a shortlist of locations their session was really more about them enjoying the moment.
What I really enjoyed about Suki & Stephen was how warm and friendly they are and how full of life.
We will end this album with one of their favorite images captured on that special day here in Prague. Just a couple all alone with the incredible Prague Castle dominating the skyline and of course the historic Charles Bridge below and Suki & Stephen - living life to its fullest.
presented below a very minimalist album design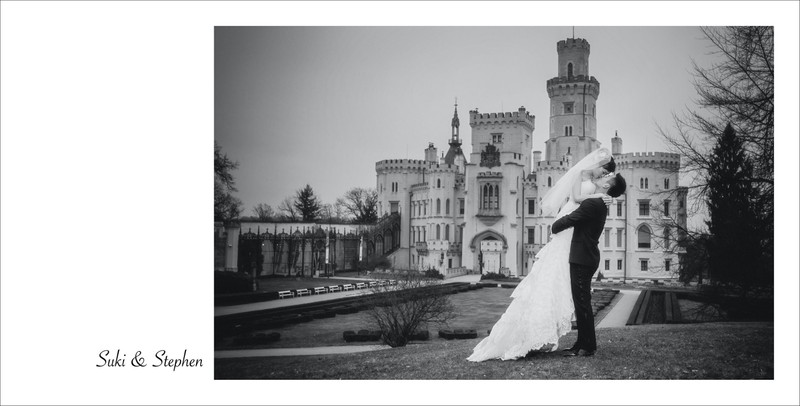 ---
A Castle Hluboka Winter Wedding & Prague Portrait Session
pre weddings I engagements I post weddings I lifestyle I portraits I Love Stories I couples
Address (appointment only)
Petřinska 41/4
P-5 Mala Strana
150 00 Czech Republic
the studio in Mala Strana is by appointment only