PRAGUE CASTLE BEFORE SUNRISE ENGAGEMENT SESSION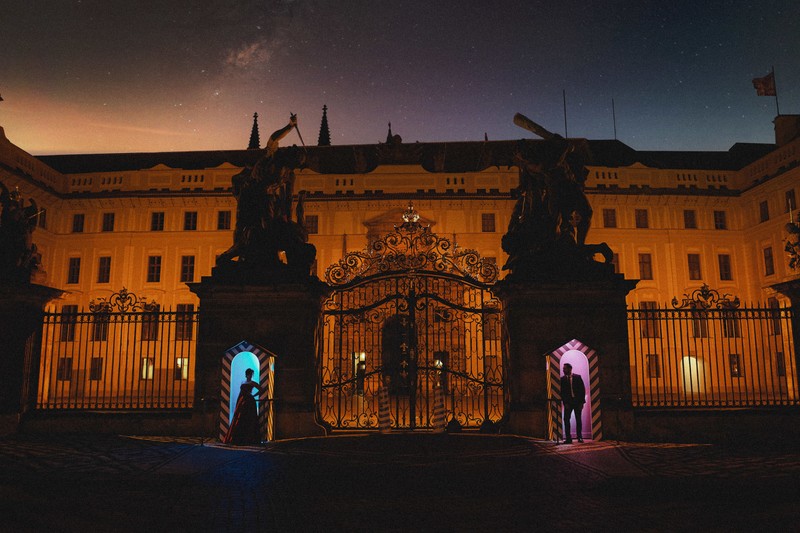 Angie & Uriel, a stylish couple from sunny California, traveled to Prague for an unforgettable engagement experience. We started early in the morning to capture the romantic night-time ambiance of the city and Prague Castle. They explored the castle square, creating laughter, dance, and tender moments. We also captured stylish portraits, utilizing a dedicated lighting team for unique effects. Next, we walked to Charles Bridge, basking in the warm sunrise. The empty Old Town Square allowed us to capture intimate moments without distractions. This collaborative session resulted in cherished images they will love forever.
Presented here is a small collection of images from their collection.