A FOGGY PRE-SUNRISE PRE-WEDDING IN PRAGUE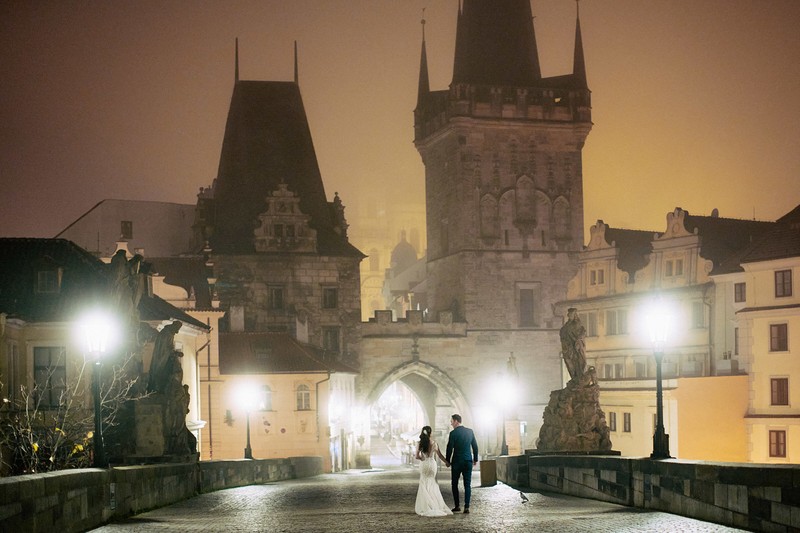 Jessica & Ronald traveled over from Canada for their truly unique pre-wedding. On the day of we woke to a city that was covered in fog. Knowing that the fog would eventually break as the sun rose we were in luck as these two wanted to have a unique set of romantic night-time portraits on the Charles Bridge.
When they were delivered to the tower the smiles on their faces said it all. They were overjoyed at the unique sights and backdrop to their photos. As these sessions are also about experiencing the wonders of this unique city we captured them as they walked around and took in the sites. Then a few intimate portraits later, we backed off to let them experience this unique natural phenomenon that only happens during certain times of the year.
What I really enjoyed about these two was just how chilled and fun they were. Jessica even got over her fear of birds as they ran laughing through a swarm of pigeons in one of the most beautiful squares in Prague.