EMOTIONAL & ATMOSPHERIC PORTRAITS FOR ADVENTUROUS COUPLES!
If you're coming to Prague for a photo session or to elope you have come to the right place. We will ensure that you have a truly unforgettable photography experience that is both fun and stress free.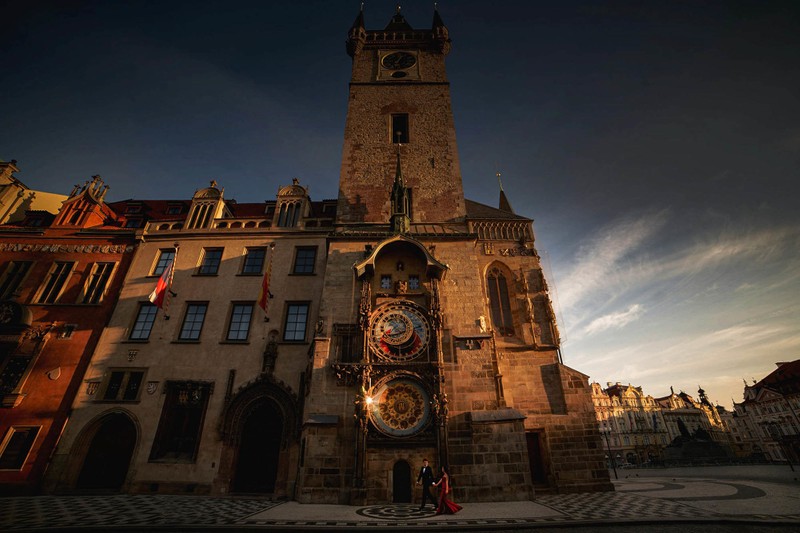 PRAGUE LOVE STORIES
Elopement photographer, pre weddings, couples, honeymoon & family vacation photos
I work closely with each couple to find out who they are, what they like and what they desire in order for me to create striking imagery that are especially suited to their styles and taste.
Some couples are adventurous whereas others are a bit camera shy. The one thing that they have in common? They all want to look their absolute best in their photos.
This is why when you invest in a professional, you will get professional results. The kind of photos you always wanted, at your pace and in your style.
After all, when you look good, we look good!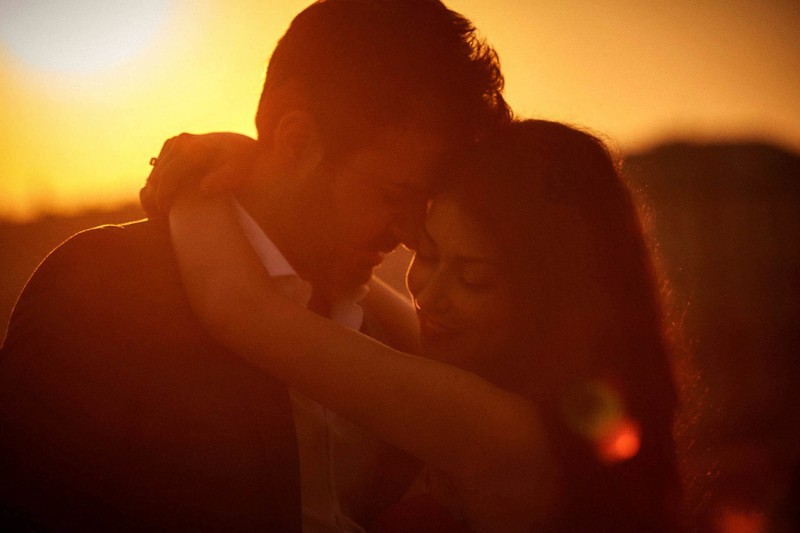 WHY CHOOSE PRAGUE LOVE STORIES?
We have been creating and capturing unique portrait sessions in Prague since 2008. We know it intimately, it's ideal times to capture the most beautiful light, and we work with only the best. Real pros such as: hair & makeup artists, wedding planners, lighting technicians, videographers, florists, officiants and specialists who can tailor any experience that you desire.
When you hire a pro you can rest assure that your memories will be created at the highest level.
Our goal: to create a photo experience that you will cherish for a lifetime.
---
THE ART OF CREATIVE & INTIMATE STORYTELLING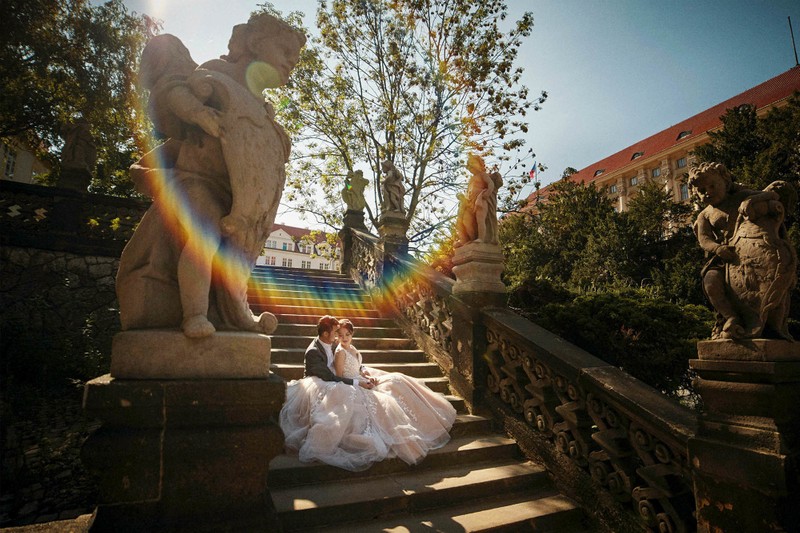 BECAUSE YOUR MEMORIES ARE WORTH KEEPING
Bespoke and curated imagery that stands the test of time.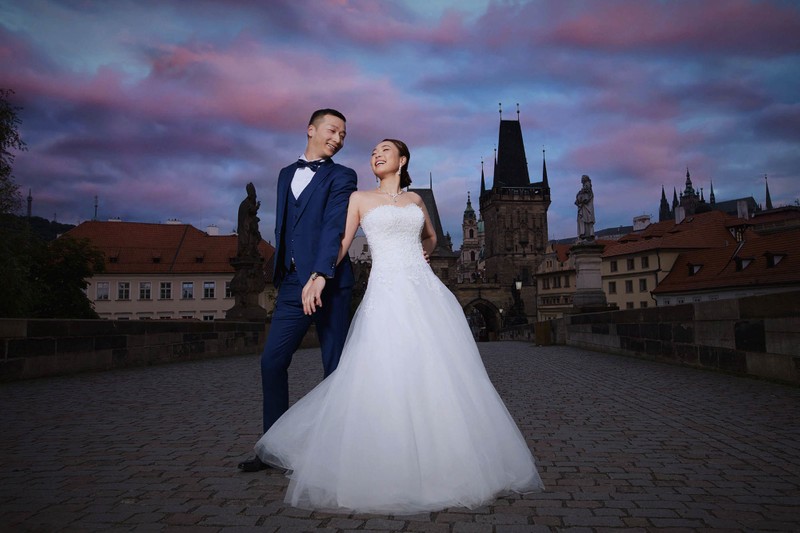 No matter who you are, where you come from, or where you are going, you deserve the best in creative, heartfelt imagery that tell your story.
---
PRAGUE PHOTO SESSIONS FOR ADVENTUROUS COUPLES
ENGAGEMENTS // PRE-WEDDINGS // COUPLES // ANNIVERSARY // LOVE STORY // PORTRAITS
A ROMANTIC & STYLISH PRAGUE PRE-WEDDING
A CASTLE HLUBOKA WEDDING + PRAGUE PHOTO SESSION
A MOODY & ROMANTIC HONEYMOON PHOTO SESSION
Diamonds & Pearls: an elegant post wedding Love Story in Prague
Intimate Boho styled love story captured during the Golden Light Hour
A Stylish Pre-Wedding Photo Session with our latest couple from Macau
---
WHAT IS AN ELOPEMENT IN 2021?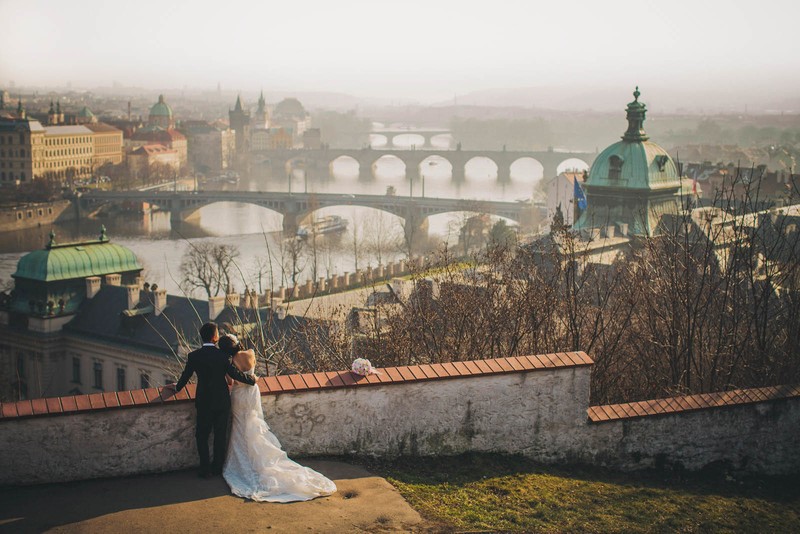 The old concept of eloping no longer applies in 2021. It is worlds away from the original idea of sneaking off without telling anyone...
Today eloping means you and your loved one intentionally taking off for an adventure. It can be locally or it can be internationally. It could also mean a hand full of your best friends or close family members, or just the two of you.
The best thing about today's elopements? The complete freedom couples have in creating something truly unique. For example: a romantic candle lit ceremony at a castle shortly after sunset. Or exchanging vows as the sun breaks across the horizon as a new day dawns. Whatever you decide make it meaningful to both of you!
We would be very pleased to introduce you to several wedding planners who would be happily to create any experience that you desire. Feel free to contact us today as we would love to work with you!
---
Prague Portrait Photography Pricing & Information
Insider Tips for having a successful portrait session
Interested in a fantastic family photo session?
---
Tell your story with beautifully crafted albums - handmade in Europe
From Small Art Prints to Large Format - we have you covered!
---
CUSTOMER REVIEWS
---
Professional Photographer = Professional Results
My experience consists of international photojournalism or magazine reportage for the likes of The New York Times, The Boston Globe, and later as a contract photographer for Getty Images. In addition, I have spent several years capturing portraits of celebrities and athletes. After retiring my Leica's and leaving photojournalism behind in 2008, I started a new chapter: capturing couples experiencing the happiest moments of their lives. It is far more spiritually fulfilling and a happier experience than the life of social issue reporting.
Capturing moments that will be cherished for a lifetime is a real joy. Available throughout Europe, Asia and worldwide - I am always keen on creating unique sessions for couples who demand the very best from their photography experiences.
---
WE LOVE YOUR WORK! HOW DO WE BOOK YOU?
You can't imaging how easy this is.
Book me for your date before someone else does
We discuss everything over Skype or a Zoom call, or in person your choice
We meet up the day before, have a blast getting to know each other better and finalize everything
The day of we start your amazing experience and it will be better than you expected
We send you the gallery (or your edited photos depending on your package) and you are blown away with the results!
Your photos are so damn good that you decide to have a book or art work created. We arrange a Skype chat to discuss options, create or recreate your images with some additional retouching such as removing those people in your beautiful photos (see below), send you proofs to review. After you are 100% satisfied we create and send you your products.
You proudly hang your art works or showcase that gorgeous book to your family & friends and glow in knowing that you chose the best photographer to capture and create those moments that you will cherish for a life!
---
Portrait Photographer I Engagements I Pre weddings I Vacation I Honeymoon I Family photos
Address (appointment only)
Petřinska 41/4
P-5 Mala Strana
150 00 Czech Republic
the studio in Mala Strana is open by appointment only
Privacy Policy | Terms of Use | Copyright © 2021
Are you looking to get married in Berlin, or in Munich and need a wedding photographer? We would be happy to speak with you. Feel free to visit our website dedicated to weddings.
For Prague PR & Corporate Events we can recommend these guys here: www.prague-photographer.com