Emotional & Atmospheric Photography in Prague for Adventurous Couples | Capture Your Love Story
Capture the essence of your love story with our expertly crafted emotional and atmospheric photography. Whether you're seeking a photo session to celebrate your time in Prague or planning an elopement, our professional photographer is here to create a truly unforgettable experience. With our expertise, experience, and dedication to pushing the boundaries of our craft, we ensure a fun and stress-free process that yields bespoke photos, perfect for adorning your home. Treasure these timeless memories for a lifetime. Book your session today!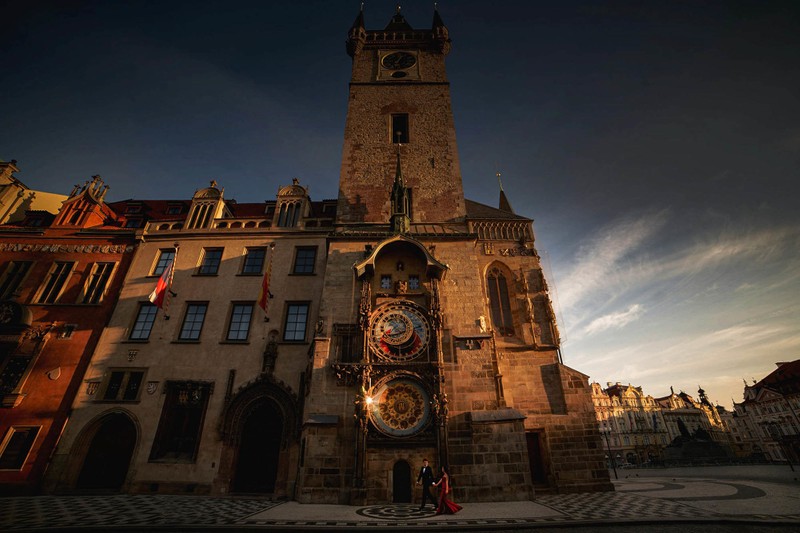 PRAGUE LOVE STORIES
Elopement photographer, pre-weddings, couple shoots, engagements, creative portraits, and honeymoon photos
Discover a personalized approach to photography that focuses on bringing out the best in each couple. By understanding who you are, your preferences, and your desires, we create unforgettable photos that perfectly align with your style and taste.
Whether you're an adventurous couple ready to embrace new experiences or a bit camera-shy, our goal remains the same - to make you look and feel your absolute best. Investing in a professional photographer who excels in any situation ensures the most beautiful results you've always dreamed of.
With us, there's no rush or stress. We prioritize your comfort and enjoyment throughout the entire experience. So relax, take your time, and savor every moment as we capture stunning images that reflect your unique personality and style.
When you look good, we look good. Let us create a photography experience that celebrates your individuality and delivers exceptional results. Contact us today to begin your journey towards beautiful, tailored photography in Prague.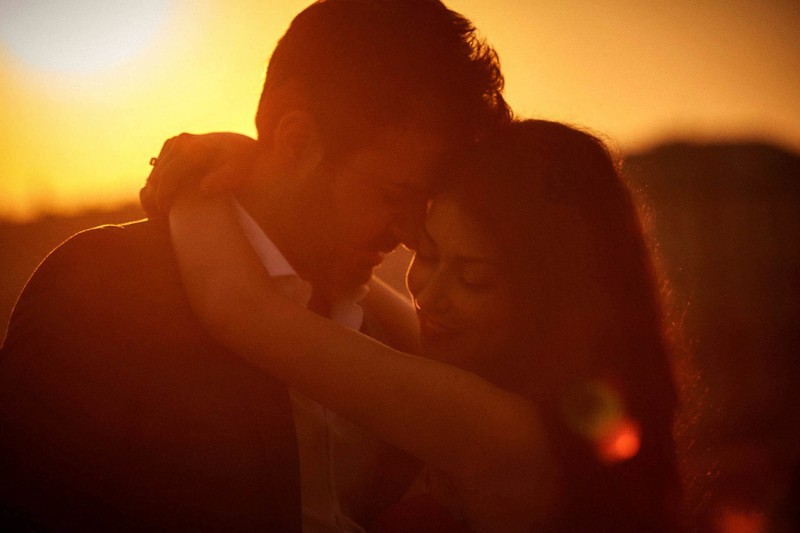 Prague Love Stories: Your Ultimate Choice for Unique Couple Portraits
Discover why Prague Love Stories is the perfect partner for your photography needs. With a rich history of creating and capturing unique portrait sessions for couples in Prague since 2008, we bring a wealth of experience and expertise to every project.
Partnering with a network of professionals including hair and makeup artists, lighting technicians, videographers, florists, and specialized experts, we have the ability to tailor every aspect of your experience to meet your specific desires. From creating the perfect ambiance to ensuring flawless aesthetics, we go above and beyond to bring your vision to life.
Choose Prague Love Stories for an unparalleled photography experience that reflects your unique love story. Contact us today to embark on a journey of capturing breathtaking moments that will be cherished for a lifetime.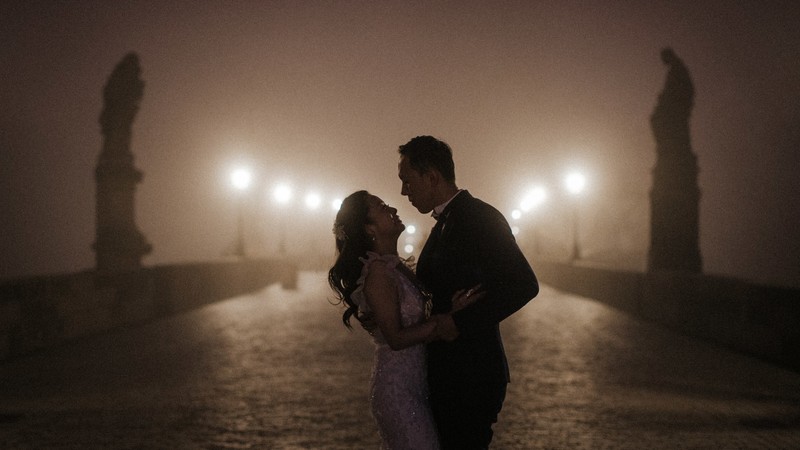 THE ART OF CREATIVE & INTIMATE STORYTELLING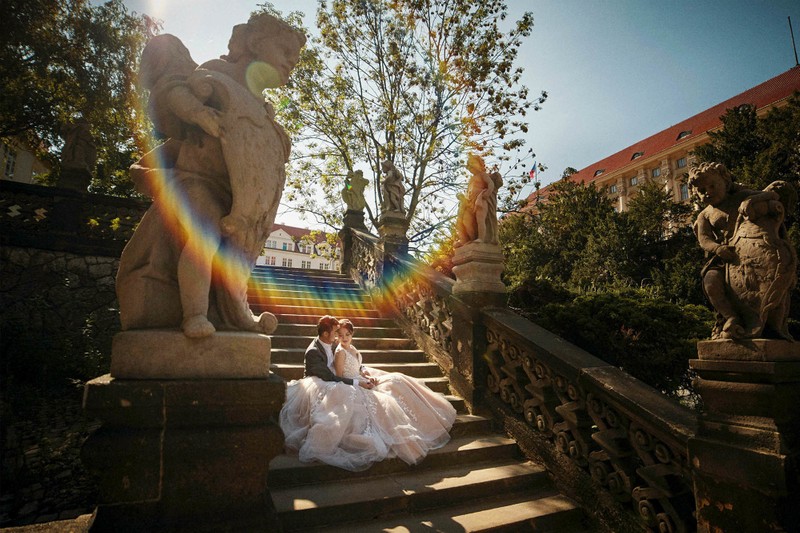 BECAUSE YOUR MEMORIES ARE PRECIOUS
Bespoke and curated couple photography that stands the test of time.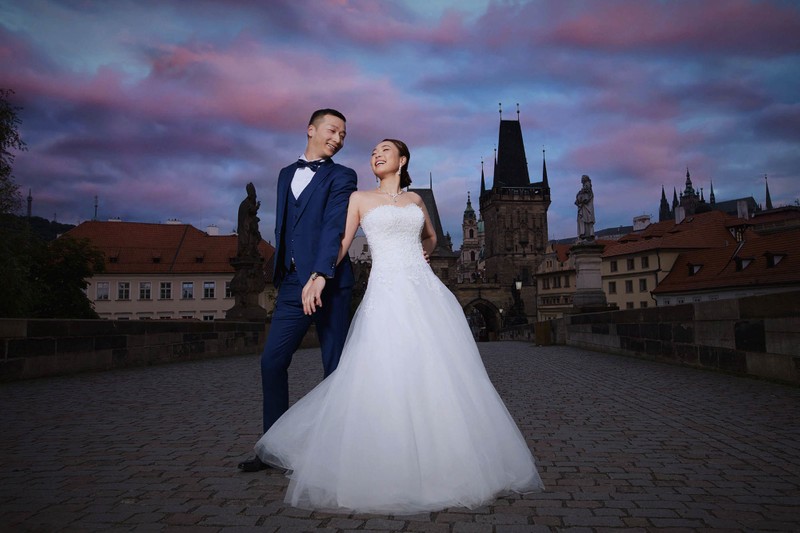 No matter who you are, who you love, where you come from, or where you are going, you deserve the best in creative, heartfelt couples photography from Prague that tells your story.
---
PRAGUE PHOTO SESSIONS FOR ADVENTUROUS COUPLES
ENGAGEMENTS // PRE-WEDDINGS // COUPLES // ANNIVERSARY // LOVE STORY // PORTRAITS
Romantic Night-time Portraits on Charles Bridge | A Unique Pre-Wedding Experience
Unforgettable Engagement Photos in Prague | A Stylish Southern California Couple's Adventure
Romantic Pre-Wedding and Engagement Session in Prague | Capturing the Magical Sunrise on the Charles Bridge
Timeless Elegance at Hluboka Castle | The Best of Czech Republic Wedding and Portrait Photography
Unforgettable Honeymoon Photos in Prague | A Hot Couple's Journey from Charles Bridge to Castle Pruhonice
Beautiful Wedding Portraits for an Elegant Korean Couple | Capturing Precious Memories
Boho Love Story Portraits | Capturing the Magic of the Golden Light Hour
Prague Pre-Wedding Photo Session | Stylish Couple from Macau
Beautiful Rainy Pre-Wedding Portraits in Prague | Capturing Romance in the Rain
New Year's Pre-Dawn Engagement Session in Prague | Start Your Year with Captivating Portraits
---


WHAT IS AN ELOPEMENT IN 2023?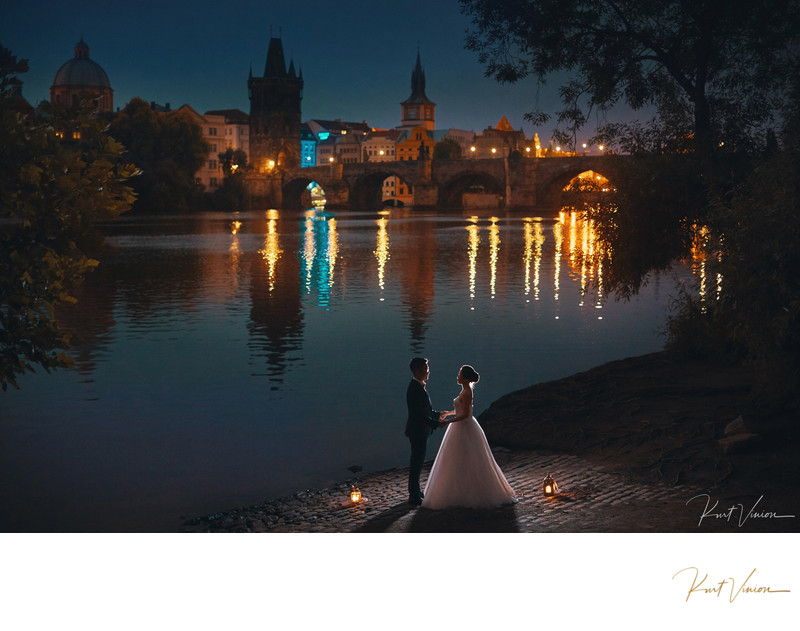 Unique Elopement Experiences in 2023 | Create Your Perfect Adventure
In 2023, eloping has evolved into a world of possibilities, far from the secretive concept of the past. Today, eloping means embarking on an adventure with your loved one, whether it's a local getaway or an international escapade. It can be an intimate affair with just the two of you or include your closest friends and family.
The beauty of modern elopements lies in the freedom to create something truly unique. Picture a romantic candle-lit ceremony at a captivating castle, bathed in the glow of sunset. Or imagine exchanging vows as the sun rises, painting the sky with a breathtaking palette of colors.
The possibilities are endless, and we are here to help make your elopement truly special. Allow us to connect you with Prague & Czechia wedding planners who can bring your vision to life, ensuring an unforgettable experience tailored to your desires.
Embrace the freedom and create memories that will last a lifetime. Contact us today to begin planning your dream elopement adventure.
---
Prague Portrait Photography Packages: Starting at 500 EUR | Memorable Moments Captured
Insider Tips for an Amazing Photography Session: Make the Most of Your Experience
---
Tell your story with beautifully crafted albums - handmade in Europe
From Small Art Prints to Large Formats - we have you covered!
---


PRAGUE PHOTOGRAPHER CUSTOMER REVIEWS
---
Professional Photographer = Professional Results
Capturing moments that will be cherished for a lifetime is a real joy. Available throughout Europe, Asia, and worldwide - I am always keen on creating unique sessions for couples who demand the very best from their photography experiences.
---


WE LOVE YOUR WORK! HOW DO WE BOOK YOU?
You can't imagine how easy this is.
Contact me about your travel dates to see about my availability
We will also discuss everything (via Skype or a Zoom call, or in person - your choice)
Time permitting we will meet up the day before, have a blast getting to know each other better and finalize any last-minute details
On the day of, we start your adventures and it will be better than you expected
Weeks later we will send you the online gallery for you to view and select your images
You receive your files and share them with everyone you know.
Your photos are so damn good that you decide to have a book or artwork created. We arrange a Skype chat to discuss options, create or recreate your images with some additional retouching such as removing those people in your beautiful photos (see below), and send you proofs to review. After you are 100% satisfied we create and send you your products.
You proudly hang your artwork or showcase that gorgeous book to your family & friends and glow in knowing that you chose the best photographer who personalized your photography to capture those moments that you will cherish for life!
---
Portrait Photographer Prague I Engagements I Pre weddings I Vacation I Honeymoon I Family photos
Address (appointment only)
Petřinska 41/4
P-5 Mala Strana
150 00 Czech Republic
+42(0) 776 069 384
the studio in Mala Strana is open by appointment only
Privacy Policy | Terms of Use | Copyright © 2023
For Prague PR & Corporate Events, we can recommend these guys here: www.prague-photographer.com