Michelle & Michal // Vrtba Garden wedding
destination, wedding, featured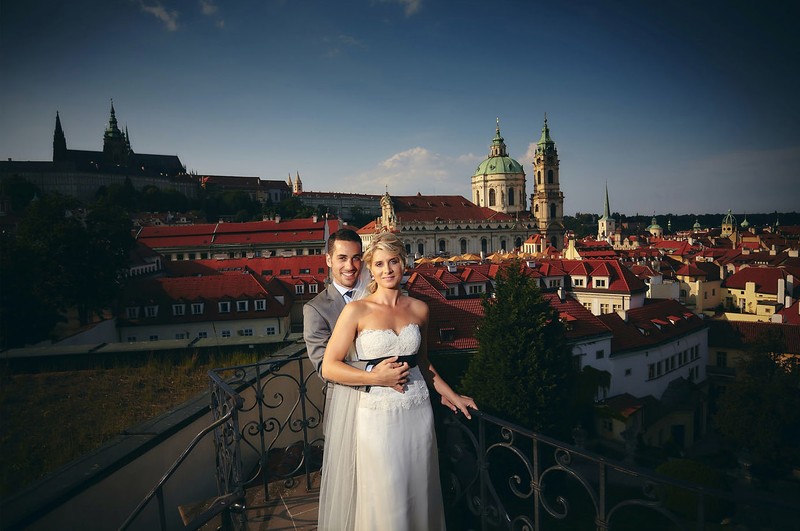 a prague wedding rich with wonderful moments and unforgettable memories
One of my favorite couples the lovely Michelle & Michal who traveled to Prague for their destination wedding.
The bridal prep & groom prep took place at the Aria Hotel which overlooks the Vrtba Garden. For any bride & groom who is considering marrying in Prague the Vrtba Garden is one they should play high on their list. The garden provides an oasis in the summer months such as during this wedding when the weather was very hot.
The wedding ceremony took place with many family & friends coming in from around the world and as you can see it was a beautiful, fun filled ceremony as these two radiated so much happiness and joy.
After a group of family portraits as well as many wonderful moments captured with their friends we headed up to the top of the garden where luckily it was not as busy as it normally is. The location high above Vrtba provides a wonderful view of the city of Prague down below and always impresses couples.
After their portrait session it was time to head to the Villa Richter where the evenings festivities were to be held. Filled with many wonderful speeches and moments it was an unforgettable evening. But to top it off, we headed out for a quick evening portrait session that really stood out for the many wonderful moments these two shared such as Michal taking Michelle by the hand and serenading her as they danced in the vineyards above Prague. A few moments later it was time to return to their many family & friends who awaited their return.
For Michelle & Michal it was an unforgettable evening that they will relive over and over again thanks to the many beautiful moments captured during that beautiful summer day in Prague!
presented here is their album design that showcases many wonderful emotions captured during that unforgettable day
Bride & Groom preparation: Aria Hotel Prague
Wedding Venue: Vrtba Garden
Dinner venue: Villa Richter
Wedding planning: Prague wedding planners
---
Vrtba Garden Wedding Photos from Michelle & Michal's destination wedding
Prague Portrait Studio
Weddings • Engagements • Pre Weddings • Portraits • Couples • Family • Corporate • Events • Branding
+420 776 069 384 • info@kurtvinion.com • Kurt Vinion © 2020